Women in Data Science (WiDS) Conference 2018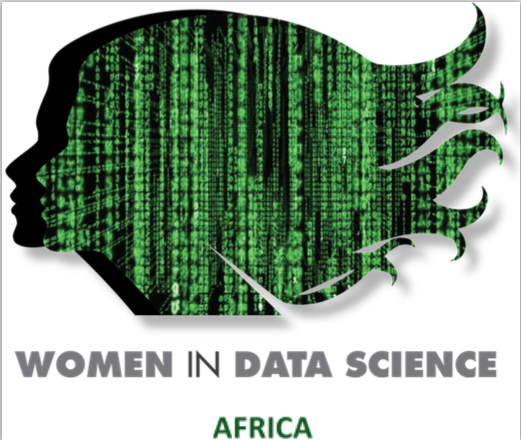 The Global Women in Data Science (WiDS) Conference, held at Stanford University in California, is a one-day technical conference that provides an opportunity to hear about the latest data science related research and applications in a variety of domains and connect with potential mentors, collaborators, and others in the field. The Global Women in Data Science (WiDS) Conference aims to inspire and educate data scientists worldwide, regardless of gender, and support women in the field and all genders are invited to participate in the conference, which features exclusively female speakers. Different regional WiDS events take place around the globe, feature regional speakers and incorporate the live-stream or delayed broadcast of WiDS Stanford.
H3ABioNet is hosting a Pan African online WiDS conference on March 5th, 2018 year connecting different sites and speakers across the continent aiming to connect and feature women in Data Science working in various fields in the continent. The Pan-African based WiDS program will commence on the 5th of March 2018 at 11AM UTC (1PM CAT), and then connect with Stanford University for the main WiDS conference around 4PM UTC (6PM CAT).
How to participate:
Registration to join one of the sites of the first online Pan African WiDS is free but mandatory, register here by 1st of March 2018.
The list of African sites officially joining the WiDS are:
Nigeria, Ogun State, Ota, KM10 Idi-Iroko Rd, Covenant University, Centre for Research, Innovation and Development, CUBRe Seminar room
Nigeria, Lagos, Co-Creation Hub Nigeria
Nigeria, Ogun State, Ago Iwoye, Olabisi Onabanjo University, Olugbenga Daniel Hall
Nigeria, Ibadan, University of Ibadan, Computer Science Department
South Africa, Cape Town, University of Cape Town
South Africa, Stellenbosch, Merriman Ave, University of Stellenbosch, Al Perold Building Room 2005
South Africa, Cape Town, Bellville, Robert Subukwe Road, University of the Western Cape, Chemical Sciences Building
Tunisia, Tunis, 13, Place Pasteur, 1002 Tunis Belvédère
If you would like to offer a site for the Africa WiDS Conference please follow this link to complete the details
How to attend online:
You will be able to join by connecting to the online conference room at 1pm CAT on the 5th March 2018 by clicking on this link:
http://meeting.uct.ac.za/h3abionet-webinars/
Program (all times are in CAT; +2hours of UTC)
W

13:00

Welcome & Opening Remarks

Nicola Mulder (UCT, South Africa)

W

13:20

Sites introduction

Amel Ghouila (IPT, Tunisia)

W

13:50

Keynote

Big Data Challenges in Bioinformatics (Nicola Mulder, UCT, South Africa)

Talks

14:20

14:40

15:00

Investigating African Biomarkers in Pancreatic Cancer (Nyalleng Moorosi, South Africa)

The Genetic Determinants of Peripheral Artery Disease (Natalie van Zuydam, South Africa (connecting from UK))

Minimum Information Required: Stroke Research and Clinical Data Reporting Guidelines (Judit Kumunith, South Africa)

15:20

Break

W

15:40

Panel Discussion

What kind of challenges do women in Data science in Africa face?

Moderator

Amel Ghouila (IPT, Tunisia)

Panelists

Nicki Tiffin (UCT, South Africa)

Marie Claire Murekatete (RISA, Rwanda)

Azza Ahmed (Future University, Sudan)

Estelle de Beer (SAP, South Africa)

Shakuntala Baichoo (University of Mauritius, Mauritius)

Talks

16:40

Hybridization of Bio-inspired Metaheuristics for Optimization Applications (Hana Hachimi, Morocco)

W

17:00

Keynote

Data Science for public health in Africa: why open data, and open source matter (Maia Lesosky, South Africa)

17:30

Break

18:15

Participants join the live stream WiDS Stanford conference
Follow the Twitter feed on #WIDS2018
Follow WiDS 2018 on Facebook
To connect to the live Stanford WiDS feed starting at 6:15pm CAT, follow this link:
https://livestream.com/accounts/1973198/WiDS2018
During the live feed, if anyone is experiencing technical difficulties with connectivity to the H3ABioNet online conference room, the following Youtube links can be used as intermediary resources:
https://www.youtube.com/watch?v=ft9hErHK9TU&feature=youtu.be&list=PLn62CdVLnT-ctJIJhO-Dn6VJcEJmd53w0
https://www.youtube.com/watch?v=H8iAEYUHdFk&feature=youtu.be&list=PLn62CdVLnT-ctJIJhO-Dn6VJcEJmd53w0
Resources from the previous WiDS 2017 can be access here. For a collection of videos from the WiDS 2017, pelase check the official WiDS 2017 website or YouTube.