Celebrating 10 Years of Advancing Bioinformatics Research and Capacity Building in Africa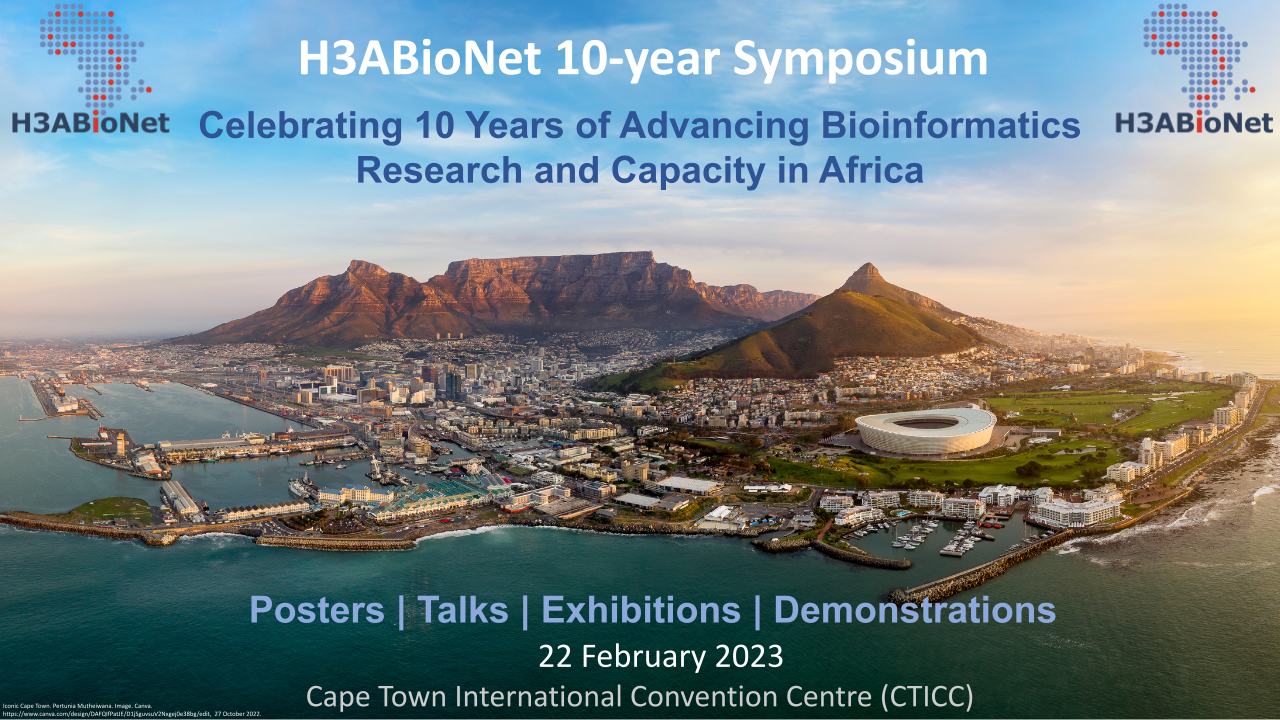 Through its various activities across its 28 nodes, H3ABioNet has developed human capacity through training and support for data analysis, and facilitated access to informatics infrastructure by providing access to pipelines and tools for human, microbiome, and pathogen genomic data analysis. H3ABioNet has played a pivotal role in capacity development for Bioinformatics in Africa over the last 10 years and would like to celebrate its various achievements in the form of a symposium (in the form of videos, posters, testimonials, etc.).  The symposium will take place at the Cape Town International Convention Center in Cape Town, South Africa on 22 February 2023 and we invite all who are interested in attending the symposium (in person),  to register for the event. A hybrid option may be available but the event is currently planned to take place in person only.  
Organizers:

 H3ABioNet | 

Sponsors: 

H3ABioNet, CBIO - University of Cape Town
BE A PART OF OUR SYMPOSIUM!


More information on how to register, submit abstracts, testimonials and exhibition requests below.
Registration information:
Abstract submission information: