Securely archiving the genomic and phenotypic research data generated by the H3Africa projects
H3Africa Data Archive
H3ABioNet has been tasked with securely archiving the genomic and phenotypic research data generated by the H3Africa projects. The data are stored in a secure data archive solution located at the University of Cape Town, South Africa. In addition to archiving this data, H3ABioNet works in conjunction with the relevant H3Africa projects, to submit this data to the European Genome-Phenome Archive (EGA), where access can be obtained through the H3Africa Data and Biospecimen Access Committee. Data is submitted to H3ABioNet for archival purposes after it has been through the relevant quality control processes.

Background
The NIH and Wellcome Trust have funded multiple projects on genomic research
Data is required to be deposited in a public repository by the funders
The European Genome-phenome Archive is the repository for sequence and genotype data
H3ABioNet has developed a data archive solution for secure storage of H3Africa data before submission to the public repositories
Data access is controlled by the H3Africa Data and Biospecimen Access Committee
The data is accessible at the H3Africa Data & Biospecimen Catalogue.
Which repository does the data go into?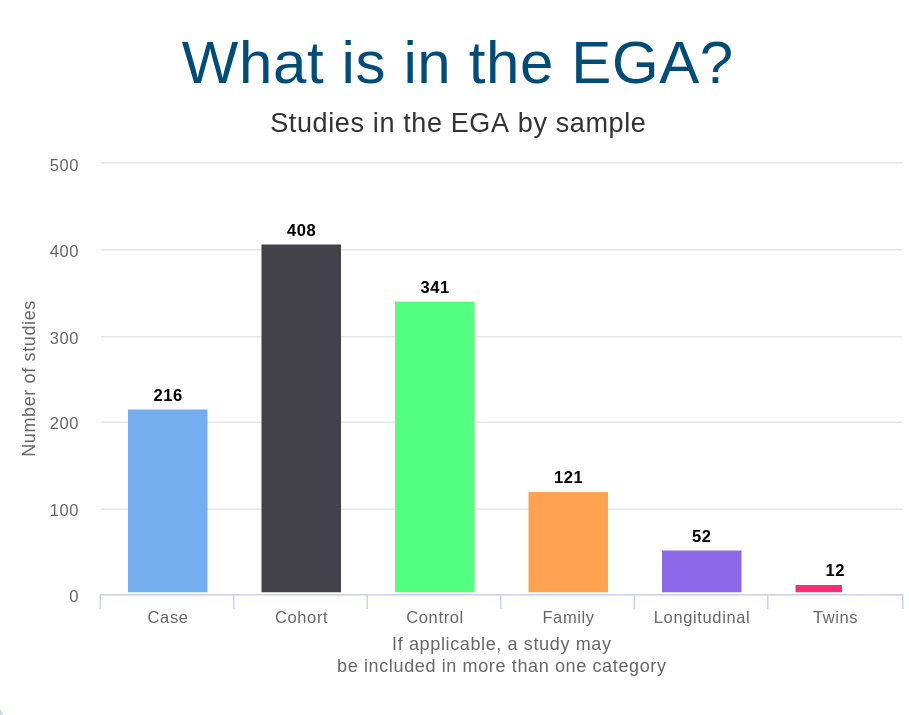 Image and information was obtained from the EGA website
Microbiome/non-human data
EGA takes human genotypes and phenotypes
For non-human data sequences should be submitted to the European nucleotide archive (ENA) – open access
What is EGA controlled access?
Human data, personally identifiable (Genetic, phenotypic)
Affiliated to medical research or consortium projects
Access determined by formal application procedure (DAC)
Requires secure storage and distribution
H3Africa - Submission Timeline
Data submission process

Data submitters should not submit directly to EGA. Kindly read the H3ABioNet Data Submission Standard Operating Procedure Document and appendix B.
We will setup a meeting to discuss

Data Submission Request Information
Method of data transfer (preferred is Globus, courier when there is low internet speeds and bandwidth)
Encryption of the data
H3Africa Policies
H3Africa Archive Submission Statement