Building pan-African Bioinformatics Capacity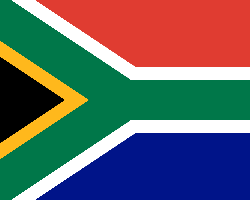 African Institute for Mathematical Sciences- AIMS

Member Node
African Institute for Mathematical Sciences (AIMS) is a pan-African academic network of centres of excellence for post-graduate training, research and public engagement in mathematical sciences. AIMS enables Africa's talented students to become innovators who propel scientific, educational and economic self-sufficiency. The South African Centre is one of six centres of excellence across Africa, which include Ghana, Cameroon, Senegal, Tanzania, and Rwanda.
Dr. Gaston Mazandu- Node PI
Dr. Gaston K. Mazandu is from Democratic Republic of Congo (DRC) and initially a graduate in Mathematics with honours degree in mathematics from University of Kinshasa in Democratic Republic of Congo (DRC). He received his PhD degree in Bioinformatics at University of Cape Town, Division of Computational Biology. He has been an assistant professor at University of Kinshasa in DRC, teaching assistant and visiting lecturer at the African institute for Mathematical Sciences (AIMS) and lecturer at University of Cape Town in South Africa for the past few years, supervising undergraduate and postgraduate students. His research interest includes Translational Bioinformatics and Epidemiology, Computational Systems Biology, Comparative and Functional Genomics, and Biological Ontology semantic analysis. His current research focuses on integrating large scale biological and statistical data to analyze factors that contribute to disease transmission dynamics in human populations at epidemiological and molecular levels. His expertise area includes Bioinformatics and Genomics tool development, large scale data analysis, statistical and mathematical modelling, Machine learning techniques.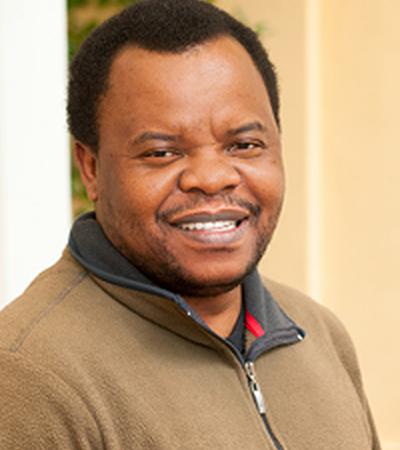 Bioinformatics
Computer Science
Genomics
Mathematics
Biomedical Science
Computational Biology
Comparative Genomics
Data Integration and Warehousing
Functional Genomics
GWAS Study
Machine Learning
Molecular Interactions
Pathways and Networks
Pharmacogenomics
Statistics and Probability
System Biology
Dr. Milaine Sergine- Post Doctoral Student
Dr Milaine S. Seuneu Tchamga is currently a postdoctoral researcher at AIMS and is working in Bioformatics under the supervision of Dr Gaston Mazandu. She completed her PhD at the University of Kwazulu Natal, in Dynamical Systems, under the supervision of Professor Jacek Banasiak, and holds a Master's degree in Bioinformatics. She is a 2011 AIMS alumna. In 2014, she won the first prize for Best Final Presentation and was placed second for her final report at the Southern African Young Scientists Summer Programme (SA-YSSP) in Bloemfontein, South Africa. She is one of the International Mathematical Union (IMU) ambassadors in South Africa and the Publicity and Information Officer of the African Women in Mathematics Association (AWMA) since 2013. Her desire is to contribute to controlling diseases that affect humankind that have robbed the world of its skilful manpower and to encourage many young girls and women to engage a career in mathematical sciences.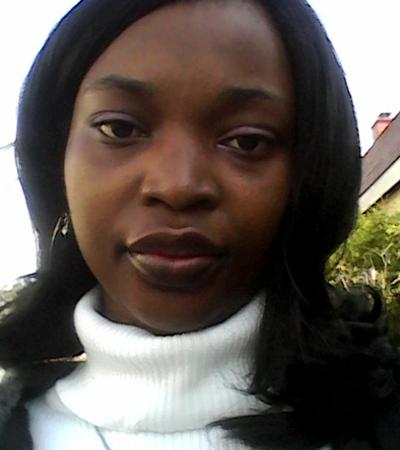 Bioinformatics
Medicine
Genomics
Mathematics
Applied Mathematics
Computational Biology
Data Architecture, Analysis and Design
Epigenetics
Epigenomics
Gene Expression
Gene Structure
Molecular Interactions
Molecular Interactions, Pathways and Networks
Human Genetics
Infectious Disease
Machine Learning
Metagenomics
Molecular Biology
Molecular Modelling
Personalized Medicine
Ms. Irene Kyomugisha- PhD Student
Irene Kyomugisha is currently a PhD student at the African Institute for Mathematical Sciences in Muizenberg, South Africa. Her interest is in disease control and eradication in Africa. She is currently working on designing machine learning algorithms and post-genomic data analysis models for predicting disease phenotypes associations, with application to Sickle Cell disease datasets. She is also working on developing an integrating system for the aggregation of different datasets and associated population summary statistics in order to enhance medical decision making based on datasets from heterogeneous sources. Ms. Kyomugisha holds a master's degree in Biomathematics from Stellenbosch University, South Africa and a Bachelor of Science degree from Makerere University, Kampala, Uganda. During her MSc studies at Stellenbosch, she took up a teaching assistantship role for second year undergraduate mathematics and also held a research assistantship position with her supervisor, under the cancer association of South Africa (CANSA). In her MSc research work, she designed a mathematical model for predicting lymphoma incidence in HIV-infected individuals and also determined the cost-effectiveness of increased early initiation of highly active antiretroviral therapy as prevention for AIDS-related lymphoma in South Africa. Her project was done in collaboration with the Tygerberg lymphoma study group at Tygerberg hospital. She had the opportunity to present her research findings at the international conference of Medical decision making in Canada in 2016. She was also awarded the best master's presentation award at the Southern Africa Mathematical Sciences association (SAMSA) conference, 2016, at Pretoria South Africa. She holds membership in both the Society for medical decision making (SMDM) and SAMSA. Irene is passionate about the application of data science tools in addressing epidemiological and health care challenges. She also believes in promoting female participation in science and technology. She is currently the AIMS women in stem (AIMSWIS) mentorship program lead at AIMS-South Africa.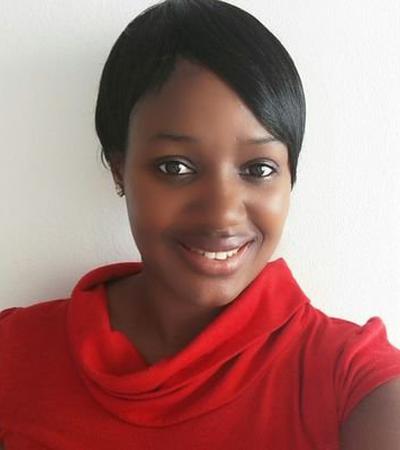 Genomics
Mathematics
Applied Mathematics
Computational Biology
Data Mining
Machine Learning
Statistics and Probability
Miss. Funmilayo Makinde- PhD Student
Funmilayo Lydia Makinde was born and raised in Ife, Osun State, Nigeria. She is a PhD candidate in Bioinformatics at University of Cape Town, Faculty of Health Sciences in Department of Pathology, IDM, Division of Human Genetics in collaboration with AIMS South Africa Research Center under the supervision of Dr Gaston Mazandu. In her mid-twenties, she finds herself with three qualifications all obtained with distinction, including a BSc degree in Pure Mathematics from the University of Jos, Nigeria, MSc degree in Pure Mathematics from the University of Cape Town and a Master by research degree in Biomathematics from the Stellenbosch University, South Africa, where she worked on a research that identified system level breast cancer disease target using tumor microenvironment dynamics. Her doctoral research interest is based on designing a meta-analysis enhanced machine intelligence for automated clinical planning and decision making based on genomics knowledge. Her desires is to use her mathematical ingenuity to transform the society by developing models that can help understand and tackle diseases. When she is not busy with research, she enjoys singing and travelling.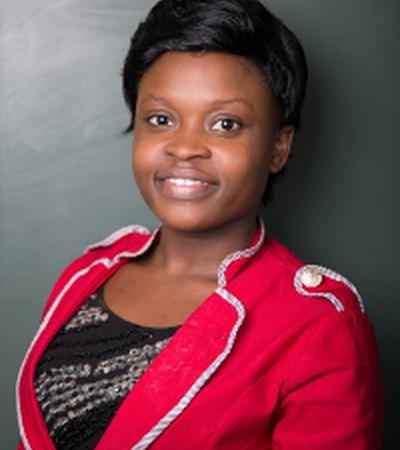 Bioinformatics
Mathematics
Applied Mathematics
Computational Biology
Immunology
Molecular Biology
Oncology, Ontology and Terminology
Proteins
Protein Structure Analysis
Simulation Experiment
Gene Structure
Statistics and Probability
Systems Biology
Workflows