Building pan-African Bioinformatics Capacity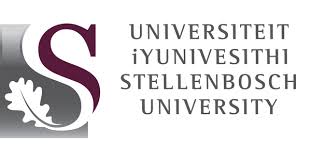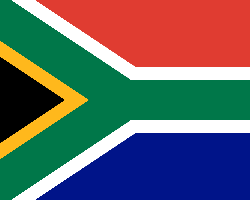 Centre for Bioinformatics and Computational Biology

Member Node
The Centre for Bioinformatics and Computational Biology is involved in bioinformatics research, the training of post-graduate students on research projects in bioinformatics, providing training to staff and students on general bioinformatics topics, and assisting with the bioinformatics components of ongoing research projects.


Prof. Hugh Patterton - Director and Node PI
Prof. Patterton received his PhD from the University of Cape Town in 1991 for a thesis titled "Effect of negative supercoiling on the formation and positioning of nucleosomes cores in vitro". He pursued his interest in chromatin structure and gene regulation with post-doctoral training at the NIDDK at NIH (1992-1996) and the Department of Biochemistry and Molecular Biology at Pennsylvania State University (1996-1998). He was awarded a Wellcome Trust International Senior Research Fellowship in 1999, which he spent at UCT (2000-2005), and accepted an appointment at UFS (2005-2015) where he established the Facility for Genomics and Proteomics as well as the Biomolecular Research cluster. He moved to Stellenbosch University in 2015 where he established the Centre for Bioinformatics and Computational Biology in 2017. He maintains an active research group in Bioinformatics and in Biochemistry with projects in tool and algorithm development as well as in epigenomics. He is a member of the H3Africa and H3ABioNet consortia as well as the Academy of Science of South Africa.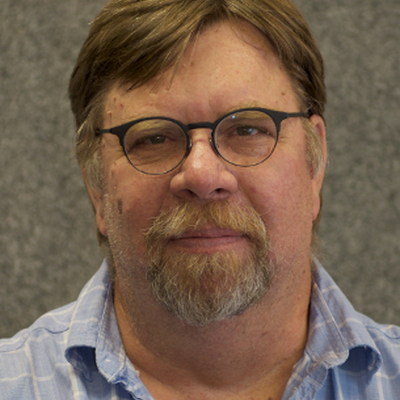 Mr Andrew Collett - Senior Technical Officer
System administration at Stellenbosch University.
Miss. Helene Fouche - MSc Student
Helene Fouche is currently completing an M. Sc. degree under Prof Hugh Patterton at the Center for Bioinformatics and Computational Biology at Stellenbosch University. She obtained both her B. Sc. degree in Molecular Biology & Biotechnology and her B. Sc. Honours degree in Genetics, cum laude, at Stellenbosch University. At present, Helene is set on a career in the field of Bioinformatics and particularly enjoys the computer programming aspect thereof.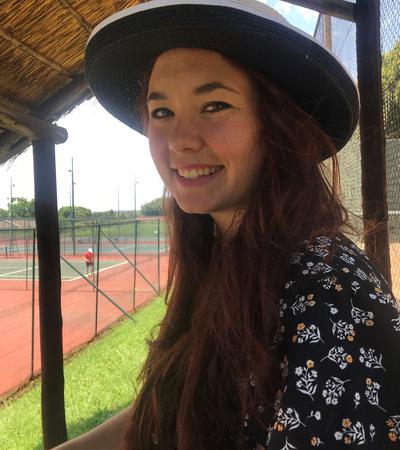 Bioinformatics
Evolutionary Biology
Prof Gerard Tromp - Professor
Prof. Tromp is Professor and Research Chair in Bioinformatics at the Faculty of Medicine and Health Sciences of Stellenbosch University. Hewas hired to Stellenbosch University in 2015 to lead the South African Tuberculosis Bioinformatics Initiative . He returned to South Africa in 2015 after 33 years in the United States. Since then he has supervised and co-supervised a total of 2 MSc students, 7 PhD students and 1 Postdoctoral fellow. In addition, he has provided bioinformatics and biostatistics mentoring and guidance for several other students, post-doctoral fellows and faculty members in the Division of Molecular Biology and Human Genetics, Department of Biomedical Sciences, and in the Department of Psychiatry at Stellenbosch University. Prof. Tromp received his PhD in Molecular Biology and Biochemistry in 1989 at Rutgers University, New Jersey, USA. He was a postdoctoral fellow at Thomas Jefferson University for two years and was appointed Research Associate Professor in 1993. His research was on connective tissue disorders, specifically osteogenisis imperfecta and Ehlers-Danlos syndrome. In 1995 he was appointed Assistant Professor in the Center for Molecular Medicine and Genetics at Wayne State University, where his research became more computational and bioinformatic. In 2000 he became Associate Professor. In 2009 he was recruited to the Weis Center for Research at Geisinger Health System. Here he and his colleagues successfully applied for an NIH grant that made them a member of the electronic Medical Records and Genomics (eMERGE) Network. He was active in a large number of the informatic and bioinformatic analyses, and chaired and co-chaired several workgroups. He has over 200 publications, an h-index of 64 (Google Scholar) and his work has been cited >12,500 times. His current research is largely focused on modeling, especially predictive modeling, in the context of tuberculosis. He is a member of several large international consortia studying tuberculosis. He and his students analyze a wide variety of data, from genomic and transcriptomic, to proteomic and metabolomic, to model and understand biological processes before overt symptomatic disease as well as during treatment to cure or adverse outcome. In addition to his research, he advises many students and faculty on aspects of research design and analysis, especially in terms of application of bioinformatic analyses.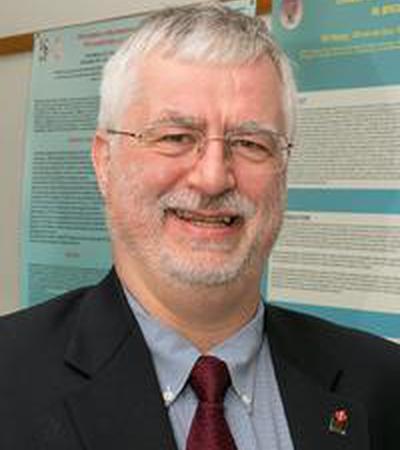 Bioinformatics
Data Governance
Gene Expression
Gene Structure
GWAS Study
Population Genetics
Statistics and Probability
Dr. Caitlin Uren- Post-Doctoral Fellow
I completed my BSc in Molecular and Cellular Biology at the University of Cape Town in 2012 majoring in Biochemistry and Genetics. I was on the Dean's Merit List in my final year of my undergraduate degree. I had always been interested in human genetics and decided to move to Stellenbosch University to complete my 4th/BSc Honours year specialising in Human Genetics. I graduated summa cum laude at the end of 2013. During this time, I was introduced to Prof Brenna Henn (then at Stony Brook University) and my passion for population genetics ensued, resulting in undertaking a Masters in Human Genetics. Facilitated by a long-standing collaboration between my lab head at the time (Prof Eileen Hoal), my supervisor Prof Marlo Möller and Prof Henn, I completed a 3 month internship in the Henn Lab at Stony Brook University. During this time, I visited another collaborator at Stanford University, Prof Chris Gignoux and presented at my first international conference, the annual gathering of the Society of Molecular Biology and Evolution. At the end of my Masters (end 2015), due to the exceptional scientific merit of my Masters work, I was approved to upgrade my Masters to a PhD and graduated in 2017. Since 2017, I have been a Post-Doctoral Fellow in the Tuberculosis Host Genetics Lab previously headed by Prof Hoal and now led by Prof Möller. My initial research focused on identifying and characterising genetic population structure in southern African human populations. This information was then used in the development of novel computational pipelines which aimed to identify genetic regions associated with a decreased/increased susceptibility to tuberculosis. These pipelines are however dependant on not only the quality and quantity of the genetic data used but what other tools and demographic history assumptions are used. For this reason, my current post-doctoral fellowship aims to investigate the effect of genetic recombination maps on various computational analyses (including local ancestry estimation and resulting admixture mapping) and the usefulness/feasibility of generating a southern African specific genetic recombination map.
Bioinformatics
Genomics
Biobank
Exome Sequencing
Genetic Variation
Population Genomics
Genotype and Phenotype
GWAS Study
Human Genetics
Pharmacogenomics
Population Genetics
Population Genomics
Rare Disease
Infection Disease