Building pan-African Bioinformatics Capacity
University of Western Cape/ South African National Bioinformatics Institute

Member Node
The South African National Bioinformatics Institute (SANBI) is based at the University of Western Cape (UWC). SANBI has state of the art IT, server and High-Performance Computing (HPC) infrastructure and training facilities. SANBI is dedicated to capacity development in Bioinformatics and its applications, offering undergraduate and postgraduate training programmes including MSc, PhD and Post-Doctoral with impressive Dell cluster with 232 CPU cores and 1952 GB of RAM and, also provides dedicated Virtual Machine Infrastructure through its own cloud platform servers providing 64 CPUs and 340 GB of RAM to support research. The SANBI research team includes groups in the areas of genetic diversity, gene regulation, cancer, sleeping sickness, the Human Immunodeficiency Virus (HIV) and Precision medicine. SANBI is funded by several organisations including the South African Medical Research Council, the National Research Foundation of South Africa, the Claude Leon Foundation, the John E. Fogarty Foundation for International Health at the National Institutes of Health, and the European Commission. SANBI maintains collaborations with institutes and laboratories internationally: at Harvard University, Oxford University, Cambridge University, Stanford University, the Pasteur Institute, the RIKEN institute, the Allen Institute for Brain Science, the Institut National de la Santé et de la Recherche Médicale and the European Bioinformatics Institute amongst others. Amongst others, SANBI is also spear heading LIMS implementation and training of open source Baobab LIMS for biobanks and biorepositories in Africa as part of the Horizon 2020 funded project, B3Africa. The head of SANBI, Prof. Alan Christoffels is the Director of South African Medical Research Council (SAMRC) Bioinformatics Unit and Research Chair in Bioinformatics and Health Genomics for Department of Science and Technology (DST) of South African government and National Research Foundation (NRF), driving various PM Research initiatives within SANBI. In addition, UWC, also has a Precision Medicine unit at the Department of Biotechnology within the faculty of Natural Sciences. SANBI is also a new node of H3ABioNet since 2019 as part of H3Africa funded by the NIH, headed by Dr. Kumuthini tackling various aspects of PM implementation in Africa from increasing the value to genomics and phenomic data for enabling effective Machine Learning and translation of research into practice.
Dr. Judit Kumithini : Senior Researcher and Node PI
I have been the Bioinformatics Human Capacity Development Manager for the past six years at the Centre for Proteomic and Genomic Research (CPGR) based in Cape Town, South Africa. Prior to that, I rolled out the Bioinformatics Service and Research Platform from inception, and functioned as the bioinformatics manager for over five years. My initial tertiary education commenced with Hons in Biomedical Sciences at the University of Westminster, London. Thereafter, I specialised in Bioinformatics and obtained an MSc in this discipline from the University of Abertay, Dundee, Scotland, followed by a PhD from Cranfield University, UK. The knowledge, skills and expertise gained in Bioinformatics, combined with over twelve years of managerial, leadership and technical experience, has resulted in my commitment to developing Precision Medicine to advance a next generation of health interventions for enhancing the Genomics and Bioinformatics capacity in Africa. Currently, I am a Co-Principal Investigator on the NIH-funded H3ABioNet (Human Hereditary and Health Bioinformatics Network) as part of the H3Africa consortia, at the South African National Bioinformatics Institute (SANBI) in the University of Western Cape, South Africa. H3Africa is a pan-African consortium investigating research and translational advancement in determining contribution of genetic and environmental factors in a wide range of communicable and non-communicable diseases. In this role, I empower and lead my team to provide bioinformatics expertise to life scientists addressing a wide range of biomedical and ethical questions from genomics to systems biology in Human Hereditary and Health, including projects, data, finance, stakeholders and grant management, as well as sustainable cross-border strategic partnership development. I have a strong interest in Bioinformatics issues and awareness concerning Knowledge Integration and Extraction in "Omics" technology, big data revolution, open science, machine learning, artificial intelligence, data standards and ontologies, good clinical and laboratory practices for the implementation of precision medicine at national and global level. I am passionate about ethically adding and maintaining value to data, research participants and humanity.
Drug Discovery
Evolutionary Biology
Functional Genomics
Gene and Protein Families
Gene Expression
Genetic Variation
Genotype and Phenotype
Human Genetics
Machine Learning
Medical Informatics
Microarray Experiment
Molecular Biology
Molecular Interactions, Pathways and Networks
Natural Language Processing
Data Mining
Personalised Medicine
Pharmacogenomics
Phenomics
Population Genetics
Population Genomics
Rare Diseases
Simulation Experiment
Statistics and Probability
System Biology
Transcriptomics
Translational Medicine
Bioinformatics
Data governance
Genomics
Applied mathematics
Ontology and Terminology
Biobank
Biodiversity
Biomedical Science
Computational Biology
Data Architecture, Analysis and Design
Data Visualisation
Data Quality Management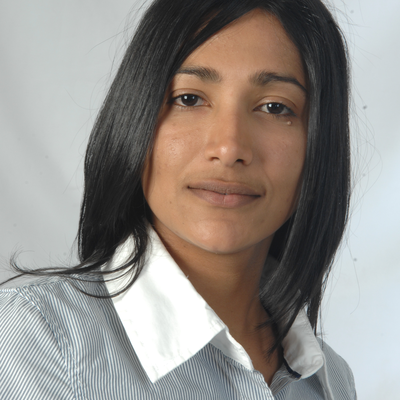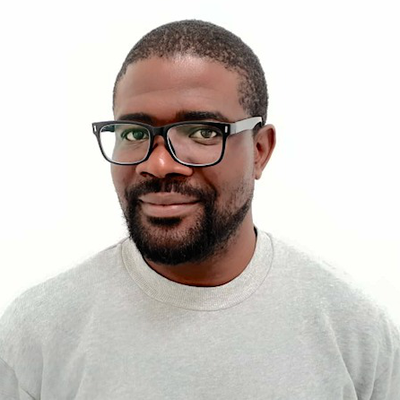 Gordon Wells : Bioinformaticist
I come from a molecular modelling background applied to drug discovery. This ranges from polyamine biosynthesis in malaria, NMDA receptor subytype modulation and Co-enzyme A biosynthesis in various pathogens (including malaria, Staphylococcus aureus and TB). Recently I have transitioned to pharmacogenomics (expanding my interest in drug discovery to medical genetics and the genetics of drug metabolism) at CPGR/H3A, and image analysis of TB infection (for my research at AHRI, Durban)
Bioinformatics
Drug Discovery
Molecular Dynamics
Pharmacogenomics
Proteins