Building pan-African Bioinformatics Capacity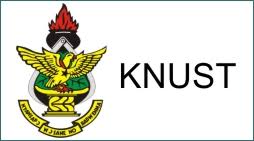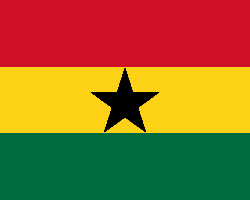 Kwame Nkrumah University of Science and Technology, KNUST

Member Node
The Kwame Nkrumah University of Science and Technology (KNUST) was established in 1951.It is located in Kumasi, the second largest city in Ghana. It is a publicly funded university and offers training programs in the fieldsof the natural sciences, technology and the social sciences. The student population is over 40,000 students, with 10% pursuing higher degrees. The Principal Officers of the University are the Chancellor, the Chairman of the University Council and the Vice-Chancellor. The Vice-Chancellor (President) is the academic and administrative head of the University and the chief disciplinary officer. He is assisted by a Pro Vice-Chancellor and Registrar as well as academic Provosts, Deans and department heads in the administration of the university. The academic activities are performed by six colleges, namely, Agriculture and Natural Resources, Architecture and Planning, Art and Social Sciences, Engineering, Health Sciences, and Science. Each college is headed by a Provost. Research The University has several international collaborative links. All Colleges have research institutes whose main focus is to advance groundbreaking research. Most Colleges, Faculties, Departments, and Research Centers have academic links with reputable foreign institutions of higher learning for research and/or teaching. Research activities occur in all fields and are mostly funded through external grants. The University's Office of Grants and Research (OGR) provides support for externally research support processes and ensures institutional, funder and national compliance throughout the life cycle of all sponsored projects. The OGR liaises with funding institutions, collaborating partners and external stakeholders to address research related issues and ensure that proposals and grant awards are managed appropriately and fully compliant with the relevant policies and requirements. The Office also provides research and grant related training, manages data on research projects and support the development of proposals for funding. The Office works with the Finance Office to ensure appropriate fiscal processes are followed in the management of awards. The University has a Committee on Human Research, Publication and Ethics (CHRPE) that reviews human subject research proposals and ensure the highest ethical standards are adhered to in research conducted by staff. KNUST maintains active Federal Wide Assurance and research integrity is required of all researchers. Environment and Infrastructure The University campus which covers an area of 16 km2has modern buildings interspersed with beautiful lawns and tropical flora,which provide a suitable atmosphere for academic work. The Faculties have permanentbuilding complexes containing offices, laboratories, studios, classrooms and lecture halls, as well asa Central andspecialized libraries. The University also has a number of municipal facilities. These include a hospital, basic schools (nursery, primary and junior high school), maintenanceand estate organization, a photocopy unit, a printing press, a bookshop, senior staff club, sports stadium, an Olympic size swimming pool,commercial and banking facilities, post office and places of worship. A senior high school is also located on the campus of the University. Other facilities include halls of residencefor students and a hostel at the Komfo Anokye Teaching Hospital for medical, dental and nursing students. Library The Central Library has over 300,000 volumes and provides information in electronic and print formats to staff and students and the general public mainly to support teaching, learning and research. It also serves as a Depository Library for all materials published in Ghana and also for international institutions and organizations like the World Bank and other United Nations Agencies. Laboratories The university boasts of a large number of laboratories and studios, some of which are state-of-the-art for practical training and research. Plans are afoot to systematically upgrade these facilities. Links with Industry The university has links with a network of hospitals, farms, industries and service organizations that serve as practical training sites for students. Information and Communication Technology The University Information and Technology Services provide internet access for staff and students as well as access to library catalogues, on-line journals and a variety of research literature search engines. An optic-fiber network provides high-speed shared, campus-wide access to data, software, mainframe computers, as well as other computing services for users of personal computers and workstations across campus. The optic-fiber system connects the individual department Local Area Networks (LANs) into one Wide Area Network (WAN). The student halls of residence, and the research and teaching areas also have wireless access. For information about KNUST please visit https://www.knust.edu.gh


Dr. Samson Pandam Salifu - Lecturer and Node PI
Dr. Samson Pandam Salifu is a Lecturer in the Department of Biochemistry and Biotechnology, Kwame Nkrumah University of Science and Technology ( https://webapps.knust.edu.gh/staff/dirsearch/profile/summary/36be07ab0546.html ). He is the Coordinator for postgraduate degree programmes for Forensic Science and a Chair of the Department's Laboratories, Research and Grant Committee. Dr. Salifu holds a BSc. Medical Science from Gazi University, Ankara, Turkey, MSc. with Distinction in Biomedical Science and PhD in Comparative Viral Genomics from Edinburgh Napier University, Edinburgh, UK. Dr Salifu has special interest in application of genomics to profiling species, development of novel diagnostic tools for diseases in humans and animals. He also has interest in training the next generation of scientists and is currently a Co-PI for West African Sustainable Leadership and Innovation Training in Bioinformatics Research, a collaborative training project with Prof. Ezekiel Adebiyi, Covenant University and Prof. Seydou Doumbia, University of Sciences, Techniques and Technologies of Bamako, funded by Fogarty International Centre for Global Health Training in Bioinformatics Research. Dr. Salifu is also a Co-PI for the H3ABioNet - Human, Health and Heredity Africa Bioinformatics Network, a Pan African Bioinformatics network comprising 32 Bioinformatics research groups distributed amongst 15 African countries and 2 partner Institutions based in the USA to support H3Africa researchers and their projects while developing Bioinformatics capacity within Africa.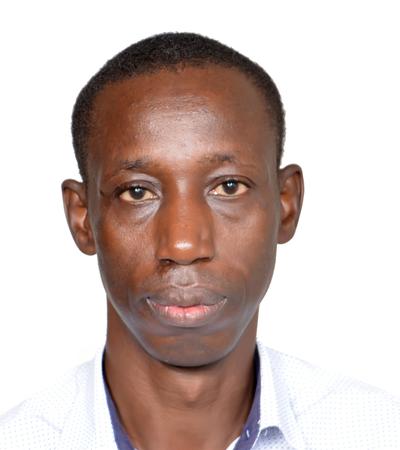 Bioinformatics
Genomics
Biomedical Science
Comparative Genomics
Gene and Protein Families
Gene Expression
Infectious Disease
Molecular Biology
Microbiology
Virology
Whole Genome Sequencing
Ms. Isabel Mensah - Postgraduate Student
Isabel Mensah holds a BSc Statistics degree, awarded by the Kwame Nkrumah University of Science and Technology, Ghana, in July 2015. She is currently a postgraduate research student with the National Institute for Mathematical Sciences (NIMS), at the Kwame Nkrumah University of Science and Technology, Ghana reading Scientific Computing and Industrial modelling. She has a key interest in Bioinformatics and especially in transcriptomic studies, she is currently working on wavelet based feature extraction with Principal Component Analysis for Autism in neonates and its possible severity using a transcriptomic dataset. I look forward to study more into bioinformatics and about Autism and to attend workshops and conferences which will help me enhance my knowledge.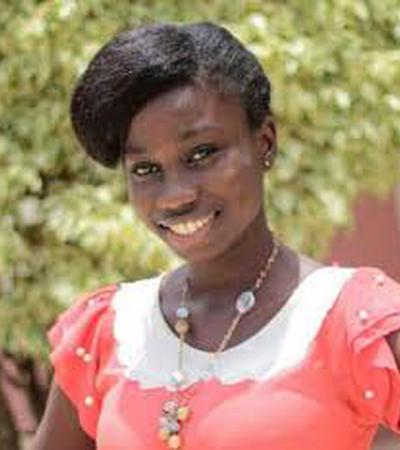 Bioinformatics
Mathematics
Data Mining
Data Visualization
Miss Hannah Nyarko - Postgraduate Student
Hannah N. Nyarko is a first year Mphil. student in the Biodata Analytics and Computational Genomics programme at the Kwame Nkrumah University of Science and Technology, KNUST. As part of her Mphil. studies , her poject broadly concerns cancer genomics of the breast where she seeks to identify various variants in breast cancer genes specific to the African population. She earned her BSc. (Hons.) in Biochemistry at KNUST in 2017 where her undergraduate project work focused on phytochemical and pharmacological evaluation of plant extracts. Prior to her postgraduate degree, Hannah served as a research and teaching assistant for the Department of Pathology, KNUST, where she was involved in various research projects on the histopathology and cytopathology of cancers thus informing her choice of postgraduate reserach. Being highly motivated by her love for learning and exrtremely devoted to scientific research that contributes to healthy living, her career goals are highly focused on the molecular mechanisms by which diseased genes function in chronic diseases, which is an avenue for exploring routes for effective cure and treatment. As an avid reader, Hannah likes to spend her free time reading.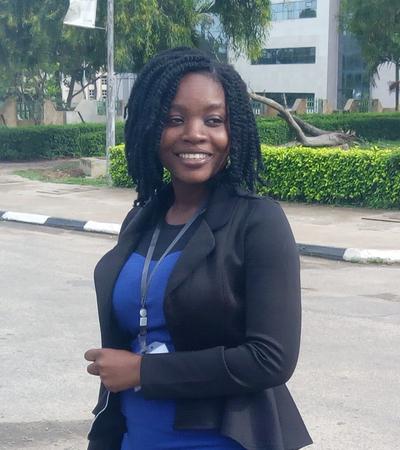 Genomics
Medicine
Biomedical Science
Biophysics
Comparative Genomics
Drug Metabolism
Evolutionary Biology
Haematology
Human Genetics
Medical Biotechnology
Molecular Biology
Oncology
RNA-Seq
Workflows
Mr Micahel Thompson - IT Manager
Michael Thompson is the IT Manager at the University Library, Kwame Nkrumah University of Science and Technology (KNUST) and also part of the High Performance Computing Group at the National Insitute of Mathematical Sciences (NIMS) Ghana. At KNUST he has worked as a software developer and systems administrator. At NIMS he is a key member in the setup and management of a 144-core cluster for computational chemistry research and a 3000-core HPC cluster for the university.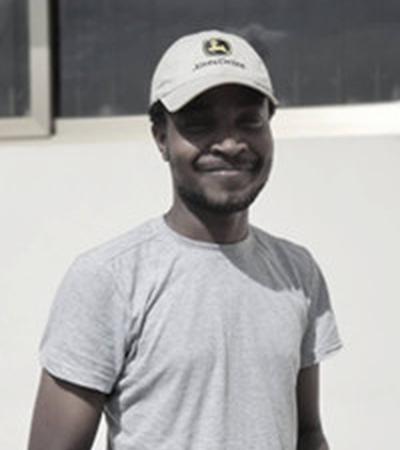 Mr. Michael Emmanuel Turkson - Software Developer
Michael Emmanuel Ebo Turkson graduated from the Kwame Nkrumah University of Science and Technology, Ghana, in 2015, with a BSc. in Mathematics. Along the way, he had gained technical expertise in software development, algorithm design and performance optimization from several internships and work experience. For his mandatory one year National Service, he was a Teaching Assistant with the Department of Mathematics of the Kwame Nkrumah University of Science and Technology, Ghana. He is currently enrolled in the 'Scientific Computing and Industrial Modelling' postgraduate programme of the National Institute for Mathematical Sciences, Ghana. His interests lie in applying artificial intelligence, computer vision and machine learning theories to problems in energy, the environment and agriculture.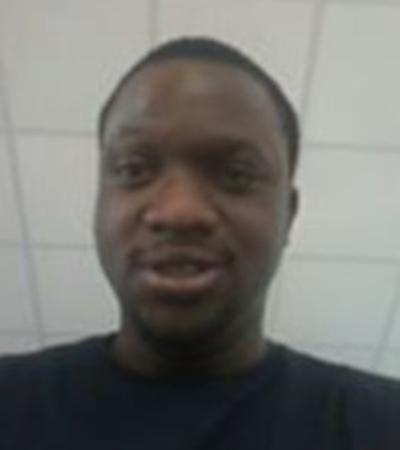 Computer Science
Mathematics
Applied Mathematics
Data Architecture, Analysis and Design
Data Visualization
Data Management
Machine Learning Biology
Software Engineering
Mr Albert Doughan - Postgraduate Student
Albert Doughan is a first year MPhil student at the Kwame Nkrumah University of Science and Technology. He is majoring in Biodata Analytics and Computational Genomics, with a focus on Burkitt's Lymphoma (BL). He graduated with honors from Kwame Nkrumah University of Science and Technology with a bachelor's degree in Biochemistry. His interest in pediatric health began after he attended a workshop on "How viruses hijack the Immune system to cause cancer" in Nairobi. He learned about the mechanisms used by viruses to invade the cells of the Immune system to cause cancer. Inspired by this international experience, Albert is currently pursuing an MPhil studies with focus on the bioinformatics of Burkitt's Lymphoma. His goal is to develop therapeutics that would palliate the effects of this tumor in children. Albert aspires to pursue a career in BL research and influence policy-making within his country. When he is not busy reading about the recent advances in cancer research, he enjoys watching football and taking piano lessons.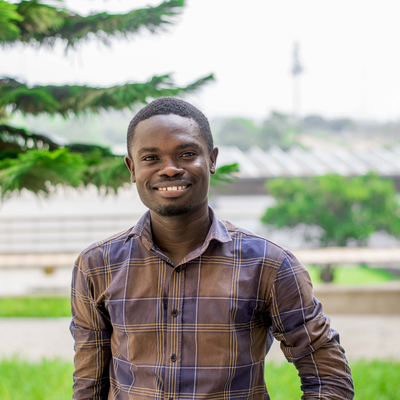 Bioinformatics
Genomics
Medicine
Biomedical Science
Computational Biology
Drug Discovery
Drug Metabolism
Gene Expression
Human Genetics
Immunology
Infectious Disease
Microbiology
Molecular Biology
Oncology
Parasitology
RNA-Seq