Building pan-African Bioinformatics Capacity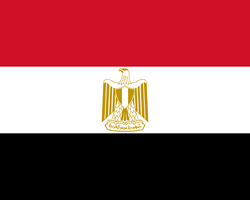 Genetics Department- Faculty of Agriculture- Zagazig University

Member Node
Prof Ahmed Alzohairy - Vice Dean of Scientific Affairs and PI
Prof. Dr. Ahmed Mansour Alzohairy is an Egyptian scientist who obtained his Ph.D. degree in (Plant Signal transduction) from faculty of agriculture, Zagazig University, Egypt in collaboration with McGill University, Canada. He has many books published in international publishing houses in the field of Biotechnology and Bioinformatics. He also has published many international research and review articles in the field of plant biotechnology, genomics and Bioinformatics. He have been invited and participated in many international scientific meetings and conferences in biotechnology and bioinformatics around the world. He was selected as international reviewer and guest editor by many international prestigious journals in the field of biotechnology and bioinformatics. He have participated and organized many training courses in molecular genetics and bioinformatics in Egypt and around the world. Recently, he have established the Bioinformatics Training Unit (BTU) and the Egyptian center of Bioinformatics and Genomics (ECBAG) and developed many training modules in this filed.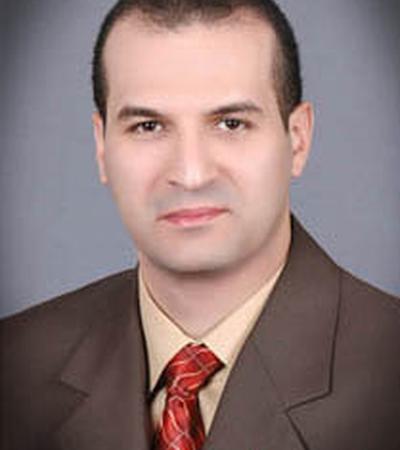 Bioinformatics
Agricultural Science
Genomics
Biodiversity
Epigenetics
Epigenomics
Gene and Protein Families
Gene Expression
Functional Genomics
Gene Structure
Genetic Variation
Genotype and Phenotype
Genotyping Experiment
Molecular Biology
Molecular Modelling
Phylogenomics
Phylogeny
Plant Biology
Sequence Analysis
Sequence Assembly
Mr Mohammed Farahat - PhD Student/Teaching Assistant
I am a bioinformatics researcher who obtained my MSc in Bioinformatics from Faculty of computers and information, Helwan University, Egypt. I joined Professor Samar Kamal Kassim team to be my supervisor in MSc. My research is focused on developing a framework to predict the response of HCV genotype 4 patients to new direct acting antivirals by applying Data Mining Techniques (DMT) on clinical information. I am a lecturer at information systems department, and a member of Egyptian H3Africa Node. I am working on the clinical and biological data analysis, developing a new tools and teaching courses and workshops.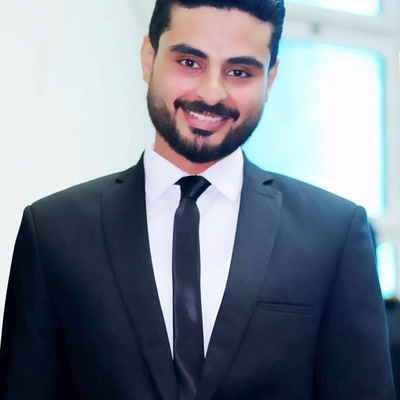 Bioinformatics
Computer Science
Data Mining
Data Quality Management
Database Management
Machine Learning
Medical Informatics
Sequence Analysis
Prof. Samar Kamal Kassim - Professor of Biochemistry and Molecular Biology
Upon completion of her doctorate in Medical Biochemistry & Molecular Biology [Thesis titled "Biochemical Studies Based on Signal Transduction by C-erbB-2 gene Product", Laboratory of Breast and Ovarian Cancer Biology, Duke University Medical Center, Durham, NC, USA.], Dr. Samar Kamal Kassim at Ain Shams Faculty of Medicine directed research in basic cancer research. This led to the publication of many articles in cancer diagnosis and follow up (Mansour et al, 2012, Eissa et al, 2011, Eissa et al, 2005, Kassim et al, 2004, Eissa et al, 2003 etc.) where she helped establishing detection systems for many epithelial cancers using tumor and genetic markers. At 2002, she joined Glasgow Caledonian University where she identified the differences between breast and ovarian cancers in the Androgen receptor gene methylation and exon one CAG repeat length (Kassim et al, 2004-2). Dr. Kassim also joined important research in the molecular events accompanying hepatitis C viral infections among Egyptian patients, which led to the publications of many articles as (Hassan et al, 2007, and Hassan et al, 2002 etc.) She directed Bioinformatics research of breast cancer for the development of an Association system for breast cancer microarray (Darweesh et al, 2014). She also directed the presentation of An Ensemble Feature Extraction Classifier for the Analysis of Integrated Data of HCV-HCC Related DNA Microarray (Eid et al, 2014). This feature enables the prediction of hepatocellular carcinoma among chronic HCV infected patients. She published a large longitudinal study in the American Journal of Gastroenterology about the Host and viral determinants of the outcome of exposure to HCV infection genotype 4 (Kamal et al, 2014). Dr. Kassim helped the development of Bioinformatics MSc and undergraduate programs in Helwan and Ain Shams Universities. She shared in the development of recommended Bioinformatics curricula by H3ABioNet. She is the Co-PI of the Egyptian node of the H3ABioNet Pan-African Network granted by the NIH which through it published "Bioinformatics research capacity in Science (H3Africa consortium, 2014)" and Genome research (Mulder et al, 2015). She was the Co-Chair of the ECTWG of A3Africa May 2016-March 2018. RG score is 30.05, h index: 15.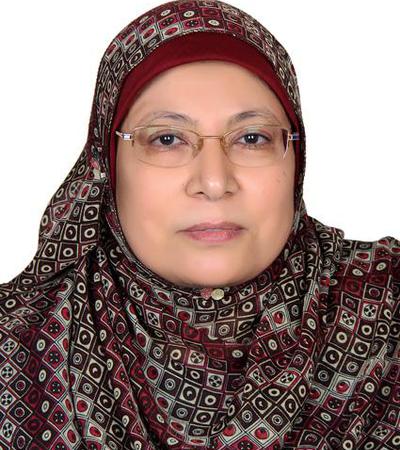 Molecular Biology
Medicine
Medical Biotechnology
Oncology
Proteins
Mr Tarek Mohammed - System Administrator
Tarek, biolinux system administration, shell scripting, programer, network administration.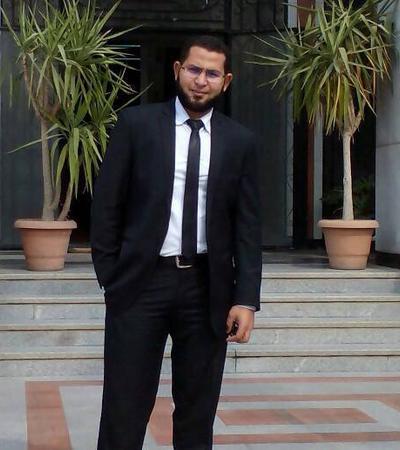 Computer Science
Software Engineering
System Biology
Mohamed Abdel-Fattah - Research Assistant
Mohamed Ahmed is a student of Biotechnology at Ain Shams University. R Programmer and The founder of "Biotechinformatics" website and the owner of a YouTube channel to teach bioinformatics,Teaching assistant on 3 courses last year in H3Abionet (Int_BT_2019, IBT_2019 , AGMT_2019). My interests focus on disseminating bioinformatics in North Africa and the Middle East, along with my research interest in the field of single cell data analysis and RNA-seq.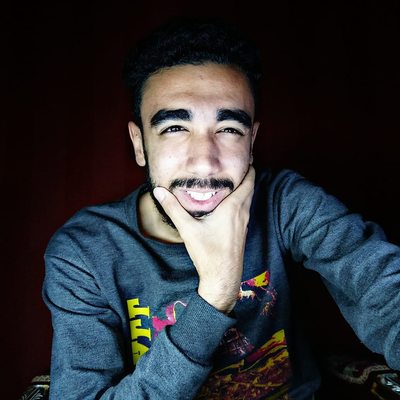 Bioinformatics
Computational Biology
RNA-Seq
Transcriptomics
Noha Elzeiny - Assistant Lecturer
Noha Mohamed Hany Mostafa Elzeiny, a physician and an assistant lecturer of Medical Biochemistry and Molecular Biology, Ain Shams University. I am interested in Medical education and research on the molrcular level especially epigenetic level. Now I am an MD student at same institution working on a regulatory pathway in obesity and fatty liver.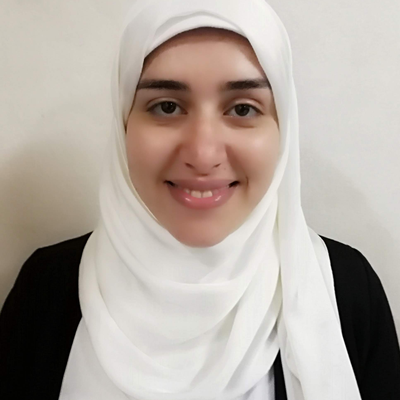 Medicine
Biomedical Science
Drug Metabolism
Epigenetics
Exome Sequencing
Gene and Protein Families
Gene Expression
Gene Structure
Genetic Variation
Molecular Biology
Proteins
Proteomics
RNA-Seq
Sequence Analysis
Statistics and Probability
Reem Sallam - Professor
Reem Sallam is a professor of Medical Biochemistry and Molecular Biology at Ain Shams University, Cairo, Egypt. Her work is a balanced combination of scientific research, teaching undergraduates and postgraduate students, and clinical service as a clinical nutritionist. Her favorite work atmosphere is a group-based cooperative-type teamwork. As a teaching faculty member, Dr. Sallam actively interacts with her students who belong to different age's and educational levels' groups; undergraduate, postgraduate, residents, and junior colleagues. This requires continuous challenge to perform at a maximum efficiency to reach a predetermined set of expectations from each. A challenge successfully met by her natural communication skills, and regularly supported by applying evidence-based medical teaching guidelines. Dr. Sallam interest in scientific research is centered on the molecular and cellular bases of human diseases. Obesity, nutrition disorders, blood coagulation, and inflammation are the main fields of interests in her studies. Her work is published in a number of peer-reviewed scientific journals. She is also a member of the editorial board, and a reviewer of specialized scientific journals. As a clinical nutritionist, Dr. Sallam is conducting clinical service at the nutrition clinic of Ain Shams University Hospitals. In her free time, she enjoys reading novels and learning new languages.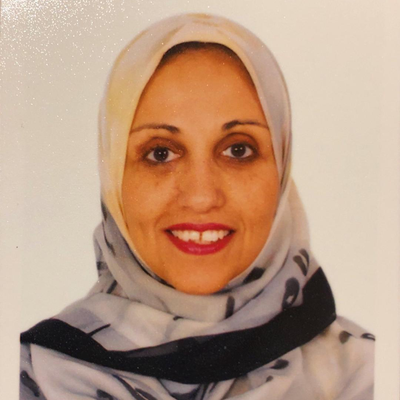 Medicine
Biomedical Science
Haematology
Human Genetics
Molecular Interactions, Pathways and Networks
Gene and Protein Families
Personalised Medicine
Proteins
Proteomics
Abeir Shalaby - Bioinformatician
Abeir shalaby • Professor of biochemistry - Veterinary medicine school- Suez Canal university -Egypt •Vice dean of Institute of Biotechnology for postgraduate and research - Suez Canal university -Egypt •Coordinator and instructor of Bioinformatics Diploma in Suez Canal University • PI and cheif TA of IBT H3abionet (2019&2020) •PI and cheif TA of Int H3abionet 16s microbiome (2019&2020) • Phd of Biochemistry • Diploma of genomics and Bioinformatics , Pharmacy school, Cairo University-Egypt • Professional Diploma of Bioinformatics , Nile University- Egypt •Know linux very well •Know python and R language •Adjunct professor in Biomedical informatics (Nile University-Egypt •Instructor for 3 courses in Bioinformatic Diploma Basic Bioinformatic Sequancing data analysis System biology •Certified TOT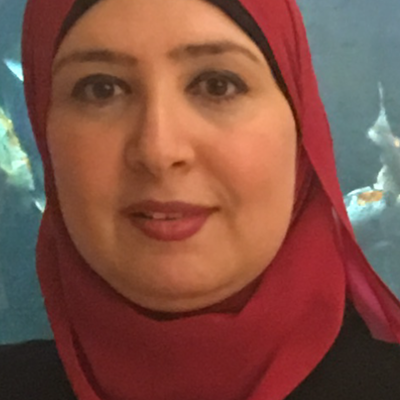 Bioinformatics
Genomics
ChIP-Seq
Computational Biology
Exome Sequencing
Functional Genomics
Gene Expression
Gene Structure
Genetic Variation
Molecular Biology
Proteins Structure Analysis
Genotype and Phenotype
Medical Biotechnology
Sequence Analysis
Molecular Interactions
Molecular Interactions, Pathways and Networks
Pharmacogenomics
Proteins
RNA-Seq
Sequence Analysis
System Biology
Transcriptomics
Whole Genome Sequencing
Hanan Shahata - Professor
Hanan Hussien Shehata, Professor of biochemistry and molecular Biology at Medical biochemistry department, Faculty of medicine, Ain shams university, Cairo, EGYPT. Graduated from Faculty of Medicine Ain Shams university with Distinction with honor. M. Sc. Thesis titled "Lipid peroxidation and Antioxidant status in cancer cervix. Ph. D. thesis titled "The role of mitochondrial DNA alterations in ovarian cancer" , the practical parts were conducted in the Laboratory of Cancer research Center, School of medicine, Leeds University, UK. Supervisor of more than 30 Ph D. and Master thesis in Biochemistry and molecular biology. A member of Oncology Diagnostic Unit, Biochemistry Department, Faculty of Medicine Ain Shams University. Member of the Egyptian Society of Biochemistry. Member of the Egyptian tumor markers Society. Member as a referee of Research Ethical Scientific Research Committee of Faculty of Medicine Ain Shams University. Research work focuses specifically on understanding the expression profiles of coding and non-coding RNAs, as potential biomarkers for early diagnosis and prognosis of different cancers, through an integrative approach based on several bioinformatic resources together with experimental validations. Future interest is to co-operate in building up an Egyptian cancer research network, which will be led to assess the challenges and opportunities presented by Precision medicine. Its Implementation will include Omics profiling, biomarker identification, patient stratification and network systematic integrations.
Bioinformatics
Genomics
Biomedical Science
Epigenetics
Epigenomics
Medical Informatics
Gene Expression
Gene Structure
Genetic Variation
Molecular Biology
Metabolomics
Oncology
Personalised Medicine
Translational Medicine