Building pan-African Bioinformatics Capacity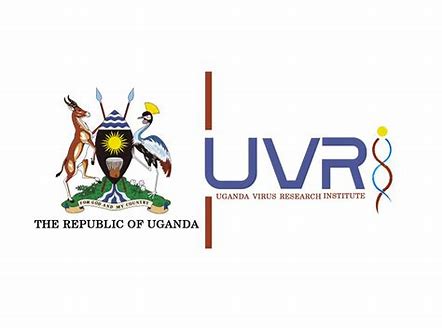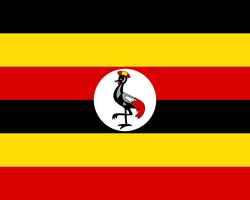 Uganda Virus Research Institute, Division of Entomology & Core Molecular Biology/Bioinformatics Facility

Member Node
The Uganda Virus Research Institute, UVRI, is a leading research institution in East Africa, with a remit involving a broad role in health research on mosquito disease vectors and viral pathogens. It was established in the 1930s with funding from the Rockefeller Foundation for Yellow Fever research and has a distinguished history in arbovirology. Following recognition of the HIV epidemic in the late 1980s the Institute developed several major international collaborations for research on HIV and AIDS and has produced seminal works on the epidemiology, virology, prevention and treatment of HIV in Africa. Other key current research areas include influenza, vaccine preventable infections, entomology, and studies on the impact of chronic co-infections (such as helminths, malaria and HIV) on both infectious and non-communicable disease outcomes. UVRI is a National and WHO regional reference Center for viral and vectorborne diseases. UVRI is involved in various local and international collaborations building expertise in bioinformatics and metagenomics. We are in the process of establishing a center for pathogen metagenomics to help with the resolution of fevers of unknown origins, detection of local outbreaks and identification of new pathogens. The strengths of the Institute and its partnerships, including the MRC Unit include large, well studied, population-based cohorts, experienced data management and statistics units, well-equipped laboratories for clinical, molecular and immunological techniques, experience in maintaining sample archives, and highly experienced research teams.


Dr Jonathan Kayondo - Senior Research Officer and Node PI
Jonathan K. Kayondo, Ph.D. Email:

;

, is a Senior Research Officer and H.o.D. UVRI/Entomology in an acting capacity. My academic background is in Biochemistry, Chemistry and Molecular genetics. I hold a B.Sc. from Makerere University, Uganda and Ph.D. in Vector Biology & Genomics from the University of Notre Dame, USA. My research encompasses investigations on disease vectors and pathogens with a focus on the genetics of malaria transmitting mosquitoes and viruses. I specialize in vector biology and molecular genetics. Over the years, I have researched on the main malaria transmitting mosquito in Uganda, the Anopheles gambiae species complex, Arbo-viral vectors, and HIV. Vector-borne diseases, among these malaria and arbo-viral infections, remain great public health concerns in Uganda. I guide UVRI entomology's scientific direction, aimed at better understanding of our local mosquito populations in order to inform current vector control strategies, and the development of alternative approaches to complement existing interventions. I am the Principal Investigator for Target Malaria in Uganda https://targetmalaria.org/, a multi-disciplinary research consortium focused on developing novel genetic gene-drive methods/biological tools for malaria vector control. As lead scientist I am helping position the department as a center of knowledge and excellence for cutting-edge science in Uganda. My work entails among others- planning, organizing, coordinating research activities and building research facilities and teams able to contribute to new innovations. I run both laboratory and field study teams; carry out infrastructure upgrades; secure research funding; and support staff training and mentorship. I am also involved in various capacity building networks at UVRI to various extents, among these are the H3ABioNet https://h3abionet.org/, a consortium for bioinformatics infrastructure and expertise development on the African continent; THRiVE http://thrive.or.ug/; and MUII https://www.muii.org.ug/ both which are consortiums for health research capacity building in the region and Uganda respectively.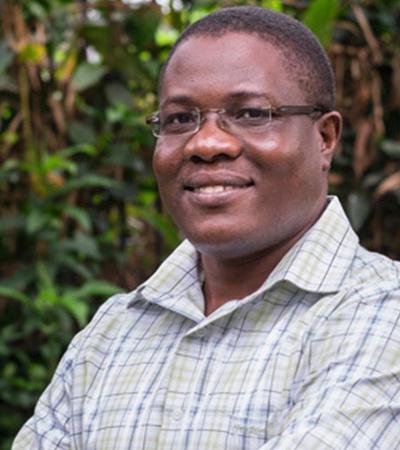 Genomics
Evolutionary
Gene Structure
Genetic Variation
Metagenomics
Molecular Biology
Phylogeny
Population Genetics
Sequence Analysis
Sequence Assembly
Whole Genome Sequencing
Dr Daudi Jjingo - Lecturer and Bioinformatics Scientist
Daudi Jjingo a Programme Director/PI for the Ugandan NIH H3Africa bioinformatics training programme (BRECA). He is a senior bioinformatics scientist and holds research interests both in the molecular epidemiology of TB and cancer epigenetics. Together with the NIH and Uganda's Infectious Diseases Institute (IDI), he is also actively involved in the development of a bioinformatics center of excellence in the country. His interest in strengthening continent-wide bioinformatics capacity makes him a natural member of H3BioNet. Jjingo earned his PhD in bioinformatics as a Fulbright Scholar in the US, having completed an MSc in bioinformatics at the University of Leeds in the UK and a BSc in biochemistry at Makerere University in Uganda. He later worked as a senior bioinformatics consultant at the CDC headquarters in Atlanta before returning to Uganda to do bioinformatics research and capacity development.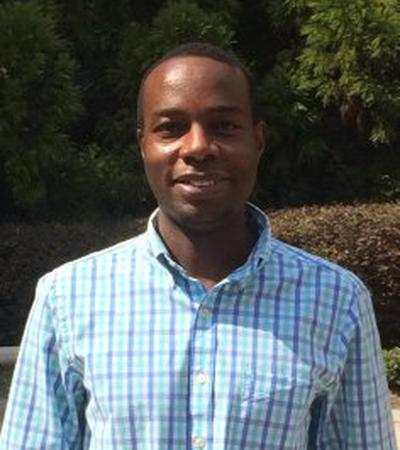 Genomics
Bioinformatics
ChIP-Seq
Computational Biology
Epigenetics
Molecular Biology
Phylogeny
Epigenomics
Sequence Analysis
Sequence Assembly
Gene and Protein Families
Gene Expression
Genetic Variation
Genotype and Phenotype
Human Genetics
Metagenomics
Molecular Interactions, Pathways and Networks
Phylogenomics
Population Genetics
Population Genomics
RNA-Seq
Transcriptomics
Whole Genome Sequencing
Evolutionary Biology
Functional Genomics
Mr. Timothy Kimbowa Wamala - Network/System Administrator
Kimbowa Timothy Wamala is the Head of the IT Unit at UVRI. He holds an MBA, BsIT, ITIL, CCNA, MCSE and Certificates of Systems Administration in Bioinformatics Courses. He is a graduate of Makerere and Nkozi Universities in Uganda. He has worked in the IT field for the last 10 Years. He currently manages a staff team of 7 Members ranging from the IT Manager, Database Administrator, Bioinformatics database administrator, Information Scientists and IT Assistants. He started his IT work with St John Ambulance Uganda in 2009, then Joined UVRI as an IT Assistant in 2010 where he was promoted to Network Administrator UVRI by the Uganda Public Service in 2013 and currently Heading the IT unit upon completion of his MBA in 2018.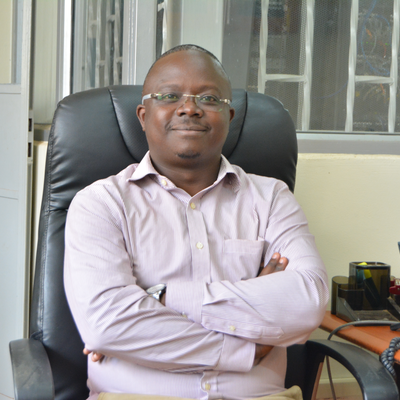 Computer Science
Bioinformatics
Data Security
Database Management
Mr Edward Lukyamuzi - IT Support Officer
Edward is a computer scientist with extensive experience in system and network administration. As an IT support officer at Uganda Virus Research Institute, he's responsible for managing research computing infrastructure and offering computational support for bioinformatics analysis and data storage. He has a PgD in Information Technology from Amity Univerity India (2016). His research interests focus on data-intensive computing at the intersection of cloud and multicore technologies, with an emphasis on life science applications, tool and workflow development and new technologies to optimize system development and fault tolerance.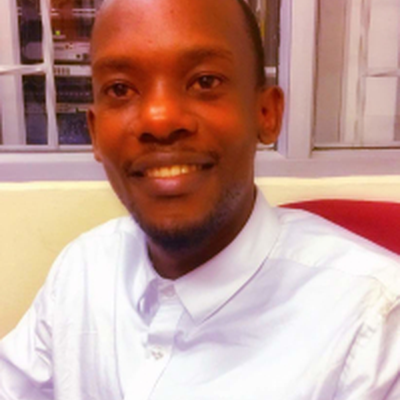 Computer Science
Mathematics
Software Engineering
Database Management
Statistics and Probability
Mr Alfred Ssekagiri - Bioinformatics Associate
Alfred is a Bioinformatics Associate at Uganda Virus Research Institute. His work majorly involves development and deployment of analysis pipelines and databases. He is interested in studying the microbiome focusing on metagenomics and similar approaches as applied to pathogen detection. He is a Bioinformatics fellow with Makerere/Uganda Virus Research Institute centre of excellence in Infection and Immunity. Through this opportunity, He obtained a master's degree in bioinformatics from University of Glasgow prior to joining the computational biology and bioinformatics team at Uganda Virus Research Institute. Alfred is an awardee of a PhD training grant provided by Bioinformatics Research capacity in Africa program (BRecA) which is part of the H3A training endeavours. His work focuses on developing methods and subsequently tools for improving phylogenetic networks specifically in regard to multidimensional scaling. Alfred is passionate about applying mathematical modelling to biological data and processes. His current work in this area focuses on modelling transmission dynamics of infectious diseases in structured populations. This work uses birth-death-migration processes to infer underlying population and network structure. Away from work, Alfred is a music fan and hip-hop is his best genre.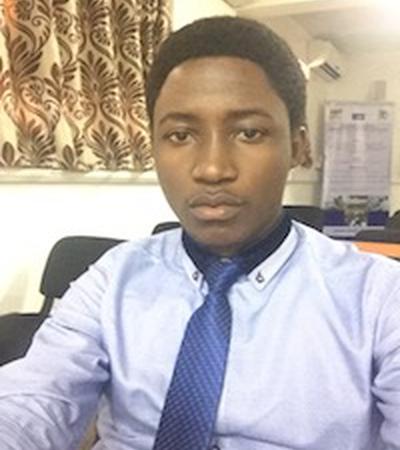 Bioinformatics
Mathematics
Applied Mathematics
Machine Learning
Metagenomics
Dr Deogratius Ssemwanga - Senior Scientist
Dr. Deogratius Ssemwanga is a Molecular Virologist that has been working in HIV research since 2003. He joined the MRC/UVRI Uganda Research Unit on AIDS as an MSc research student in 2003, later joining the Unit in 2005. He received his PhD at Makerere University Kampala Uganda in 2012 funded by MRC/UVRI. He received a Postdoctoral Fellowship from the Wellcome Trust funded Makerere University Uganda Virus Research Institute Infection and Immunity programme from 2012 to 2014 to investigate superinfection and disease progression in female sex workers in Uganda. He is currently a Senior Scientist with the MRC/UVRI and LSHTM Uganda Research Unit. In particular his work involves the study of the virological and immunological correlates of HIV-1 superinfection. This work involves the use of next generation sequencing with phylogenetic analysis to determine HIV-1 superinfection and neutralization assays to determine the development of neutralizing antibodies prior to and after superinfection. His other research interests include studies on HIV-1 drug resistance and molecular epidemiology of HIV-1 in Uganda. He is also involved in H3ABionet, a network tasked to develop bioinformatics capacity in Africa. With colleagues at Makerere University, he is involved in the BRecA (Bioinformatics Research Capacity in Africa, 2017-2022) project that will establish sustainable programs at Makerere University to produce a critical mass of Bioinformaticians. He has recently been awarded an EDCTP career development fellowship to study the Immunological Selection of Recombinants following HIV-1 Superinfection (2016-2019).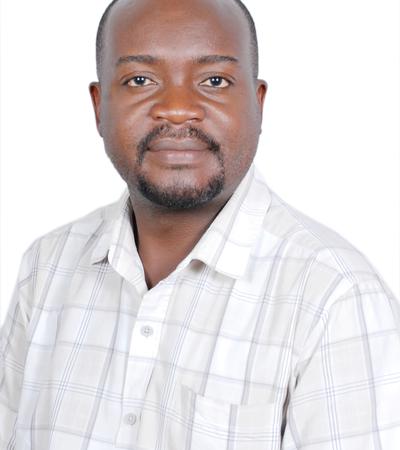 Biomedical Science
Phylogeny
Sequence Analysis
Sequence Assembly
Virology