Building pan-African Bioinformatics Capacity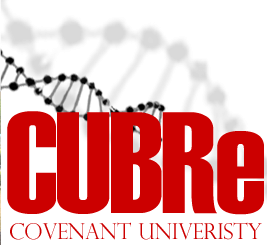 Covenant University Bioinformatics Research, CUBRe

Member Node
The Covenant University Bioinformatics Research (CUBRe) is a research outfit consisting of Faculty/Graduate Students and Staff from the departments of Computer and Information Science (CIS), Biological Sciences, Electrical & Information Engineering (EIE), Chemistry, Department of Mathematics, Computer System and Information Services (CSIS) and the National Biotechnology Development Agency (NABDA), Abuja, Nigeria.
Prof. Ezekiel Adebiyi : Head of CUBRe
Professor Ezekiel Femi Adebiyi obtained the Ph.D degree in 2002 in Computer Science-Algorithms and Bioinformatics from the University of Tubingen, Germany on a German Academic Exchange Programme (DAAD) Scholarship. He had his basic and research training in Mathematics at the University of Ilorin, Nigeria with the B.Sc (Second Class Upper) and the M.Sc degrees. Starting as a Graduate Assistant at the University of Ilorin, Nigeria in 1992, Ezekiel Adebiyi rose rapidly to become a Professor at Covenant University in June 2010. In between this working track, he served as Research Fellow in several institutes in the US and also in Europe. He has also worked in World-Class organizations and therefore has a rich blend of academic and professional experience. He is a leading founding member of the Nigeria Society of Bioinformatics and Computational Biology, formerly Vice-President and Secretary of the African Society of Bioinformatics and Computational Biology. Prof. Ezekiel Adebiyi is the Head of the Covenant University Bioinformatics Research (CUBRe, http://cubre.covenantuniversity.edu.ng/) and CU NIH H3AbioNet node. He was the pioneer chair of the Research Workgroup (RSWG) and currently the project leader of the pGWAS analysis system biology project of the NIH H3AbioNet consortium. He is also the main PI for the NIH waslitbre.org grant and Centre Director for the newly awarded World Bank Covenant Applied Informatics and Communication African Centre for Excellence. He is industrious, with a passion to turning his theories to products. His main research interests are in computational complexity and computational molecular biology, with emphases on the bioinformatics of malaria research and recently human genetics.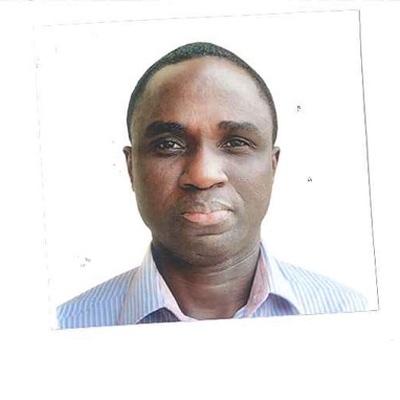 Bioinformatics
Computer Science
Mathematics
Biobank
Applied Mathematics
Genomics
Biomedical Science
ChIP-Seq
Computational Biology
Computational Chemistry
Genetic Variation
Drug Discovery
Functional Genomics
Database Management
Population Genetics
Population Genomics
Functional Genomics
Genotype and Phenotype
Gene Expression
GWAS Study
Human Genetics
Immunology
Infectious Disease
Whole Genome Sequencing
Workflows
Machine Learning
Medical Informatics
Natural Language Processing
Parasitology
Personalized Medicine
Pharmacogenomics
Phylogenomics
Medical Informatics
Phylogeny
Protein Structure Analysis
Proteomics
RNA-Seq
Sequence Analysis
Simulation Experiment
Software Engineering
Statistics and Probability
Structure Prediction
System Biology
Transcriptomics
Translational Medicine
Dr. Yagoub A. I. Adam: PostDoc
Yagoub Ali Ibrahim Adam is a bioinformatician and computational biologist since 2011. He earned his Bachelor of Science (Honours) at AlNeelain University in Khartoum, Sudan, in 2006. He obtained the highest grade among all his colleagues accordingly, he awarded the prize for excellent academic performance in the field of biological sciences from Sudan Institute for Natural Sciences, Ministry of Higher Education & Scientific Research. In 2014, Yagoub has been admitted into the University of São Paulo for the doctorate degree in Bioinformatics. In his Ph.D. Project, he worked in the field of Statistical Genomics (Predicting TSSaRNAs & Functional annotation of TSSaRNAs) and in the field of Structural Biology (Predicting ncRNAs structures and their interaction with other biomolecules). Recently, Yagoub has been appointed as a postdoctoral fellow in bioinformatics at Covenant University, Bioinformatics Research center under the H3AbioNet grant. Yagoub is interested in the field of system biology and computational biology and he is motivated in investigating the complex regulatory machineries in the biological systems by processing and mining the biological information using advanced bioinformatics methods.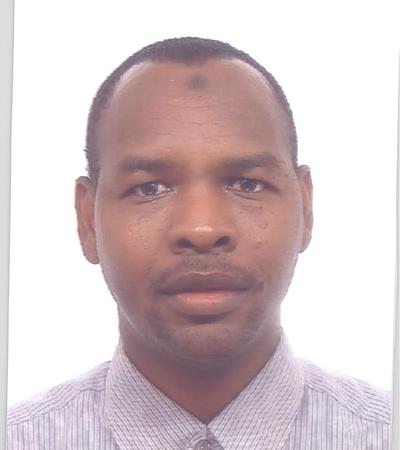 Bioinformatics
Genomics
Biophysics
ChIP-Seq
Computational Biology
Comparative Genomics
Data Mining
Data Quality Management
Data Visualization
Functional Genomics
Molecular Interactions, Pathways and Networks
Gene Expression
GWAS Study
Population Genetics
RNA-Seq
Sequence Assembly
Statistics and Probability
Structure Prediction
System Biology
Transcriptomics
Dr. Marion Adebiyi: Senoir Lecturer
Marion Adebiyi is a passionate young researcher with her 1st degree in Computer Science and her 2nd and 3rd degree from Nigeria's Number one Institution (Covenant University), also in Computer Science (Bioinformatics option). She has a strong programming background and vast in bioinformatics modeling, computational complexities, genomics and data analysis. Marion is involved in developing and implementing approaches and methods used in genetics research to associate specific genetic variations with particular diseases and traits, with interest in Infectious diseases of African populations. Her current research interest involves Breathogenomics: A Computational Architecture for Screening Early Diagnosis and Genotyping of Lung Cancer" Currently, she is a Senior lecturer and senior researcher in the Department of Computer Science, Covenant University, Ota and at Landmark University, Omu-Aran in Nigeria. She has published articles in top journal outlets in her field of studies and possess strong skills in computer programming, soft computing and computational data analytic, she is diligent, intelligent and energetic with enormous potential to conduct independent research and mentor young academics in their postgraduate studies. She is very passionate in teaching and impacting knowledge to students, she flaunts efforts in mentoring postgraduate students in their research to finish their program in record time and this has earned her recognition in the past. Marion has demonstrated ability to contribute to capacity development in the areas of her research and mixes freely well with people of diverse background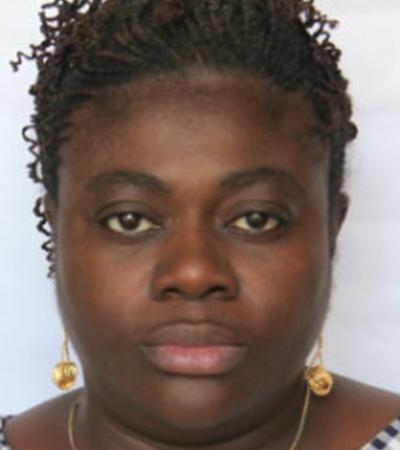 Bioinformatics
Genomics
Drug Discovery
ChIP-Seq
Computer Science
Comparative Genomics
Gene Expression
GWAS Study
Protein Structure Analysis
RNA-Seq
Structure Prediction
System Biology
Transcriptomics
Mr. Matthew Boladele Akanle - System Administrator/Research Assitant
Matthew Boladele Akanle is a Principal System Engineer at the Canter for System and Information Services (CSIS) in Covenant University, Ogun State Nigeria. He is also a System Administrator and a Research Assistant within the Covenant University Bioinformatics Research (CUBRe) node of H3ABioNet since 2015, where he developed interest in research. In addition, he manages the High Performance Computing platform of CUBRe. Currently, he is heading the research unit of CSIS at Covenant University; His research interest is in Cloud Computing, Information Security, Bioinformatics and Data communication. He obtained his first degree in Electrical/Computer Engineering from Federal University of Technology Minna Niger State, Nigeria in 2006, After 5 years of professional practice as a System Engineer at Covenant University, he proceeded to further his study to obtain Master of Information and Communication Technology from the Federal University of Agriculture, Abeokuta, Ogun State, Nigeria. He recently obtained a scholarship from H3ABioNet under CUBRe node for his current master's studies in Computer Engineering at Covenant University. Matthew is a Member of the Nigeria Society of Engineer (NSE) and a registered Engineer of the Council for Regulation of Engineer in Nigeria (COREN). He has, also, obtained various IT certification. He started his professional career in Covenant University and has carried out many projects, among which are Network and Server consolidation, Deployment of an effective Network Performance Monitoring System and Deployment of CUBRe High Performance Computing. He is one of the recipients of the fellowship to IETF98 meeting in Chicago United State by Internet Society in 2016. He is, also, one of the SCI-GAIA champions under the Sci-Gaia project, an EU Horizon 2020 funded project in 2016. He has attended more than eight national and international workshops and conferences, among which are workshop on Computer Security and Incident Response Team (CSIRT) organized by the West and Central Africa Research Education Network (WACREN) and Open CSIRT foundation in 2018 in Nigeria. He participated in the 1st West African Sustainable Leadership and Innovation Training in Bioinformatics Research (WASLITBRe) workshop in 2018 at Covenant University, Nigeria, funded on the grants from the National Institute of Health (NIH) and German Research Foundation (DFG). In addition, he attended the Fourth Covenant-International Conference on African Development Issues (C-ICADI 201)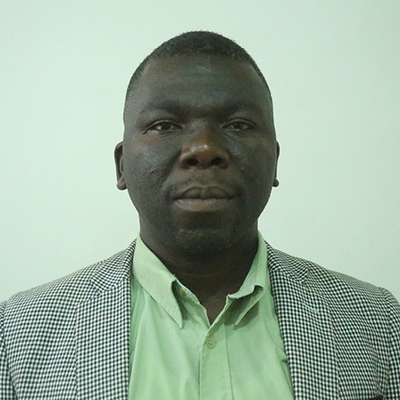 Bioinformatics
Genomics
Data Security
Machine Learning
Dr. Itunuoluwa Isewon- Lecturer & Researcher
Itunuoluwa Isewon received her doctorate degree in Computer Science in 2018 from Covenant University, Ota, Nigeria. Her Ph.D research work was concerned with the computational identification of transcriptional regulators from the genome of the malaria parasite, Plasmodium falciparum. She is currently a member of the Covenant University Bioinformatics research cluster (CUBRe) and a lecturer in the Department of Computer & Information Sciences, Covenant University. Her research interests include; Artificial Intelligence, Algorithms, Transcriptomics, Gene Regulation, Malaria drug target discovery and Modelling of biological systems. She has published research articles in peer-reviewed journals and conference proceedings. She is a member of International Society for Computational Biology (ISCB) and Africa Society for Bioinformatics and Computational Biology (ASBCB). She is happily married and blessed with two children.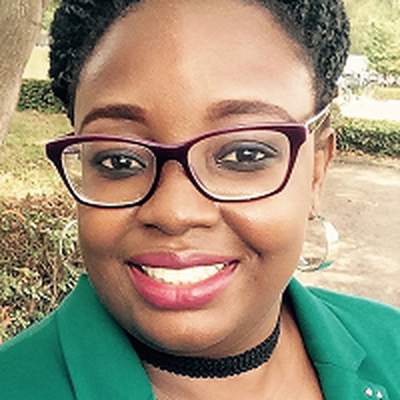 Bioinformatics
Computer Science
Drug Discovery
Machine Learning
Gene Expression
RNA-Seq
Infectious Disease
Software Engineering
System Biology
Transcriptomics
Mr Oladipo Olaleye - System Administrator
Oladipo Olaleye is a System Administrator with the Covenant University Bioinformatics Research (CUBRe). He has a keen interest in High-Performance Computing and Machine Learning. He is experienced in the area of Computer Networking, Linux and Cybersecurity. Oladipo spends his leisure time gardening and playing computer games.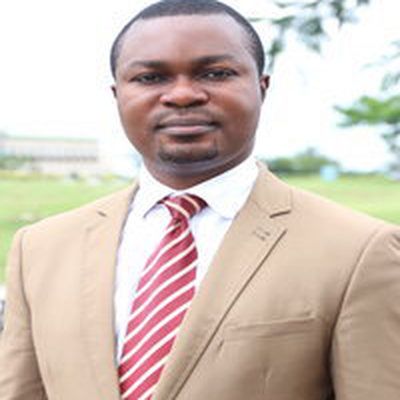 Machine Learning
Computer Science
Data Security
Prof. Jelili Oyelade - Associate Professor
Oyelade, Olanrewaju Jelili is an Associate Professor of Computer Science in the Department of Computer and Information Sciences, Covenant University, Ota, Nigeria. He is a group leader of Covenant University Bioinformatics Research Cluster(CUBRe) in the Department. His research has focused on computational identification of signalling and metabolic pathways in Plasmodium falciparum. His dissertation research work has provided both graduates and undergraduates with research opportunities for their theses and projects at Covenant University and also complement the existing strengths of the Department. Oyelade main research interest is in Signalling and Metabolic Pathways Analysis, Analysis of Gene/Protein-Protein Interaction Networks, Gene Expression Data, Gene Regulation and RNA-Seqeunce Analysis, Algorithm Development, Artifitial Intelligent. His academic training and working experience as a lecturer and researcher in Covenant University has prepared him well to be an effective researcher and instructor in computational biology/bioinformatics research fields. His doctoral dissertation was conducted under the direction of Prof. Ezekiel Adebiyi, where we investigated the use of graph-based linear time algorithm for finding paths in a network of protein-protein interaction in plasmodium falciparum and we are able to predict several important signalling transduction pathways in the malaria parasite. And presently, we are investigating the construction of metabolic pathway using linear and non-linear path algorithms in malaria parasite for plasmodium falciparum, a grant supported by the Covenant University Center for Research and Innovation Discovery (CUCRID).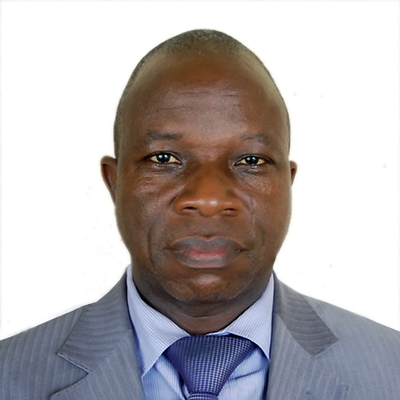 Bioinformatics
Computer Science
Mathematics
Machine Learning
Gene Expression
Dr. Yvonne Ajamma - Postdoctoral Researcher
Dr. Mrs. Yvonne Ajamma, an entomologist, a virologist and geneticist, is a postdoctoral researcher in the West African Sustainable Leadership and Innovation Training in Bioinformatics Research (WASLITBRe) project at the Covenant University Bioinformatics Research (CUBRe) in Covenant University, Ogun State, Nigeria. Her current research is on the experimental validation of predicted malaria parasite drug targets. She completed her doctoral research on the population ecology and genetic diversity of arbovirus mosquito vectors around two Kenyan lakes at the International Centre of Insect Physiology and Ecology (ICIPE), Kenya. She received a PhD in Genetics from the Jomo Kenyatta University of Agriculture and Technology in Kenya and an M.Phil. in Entomology from the University of Ghana in Ghana, both as an African Regional Postgraduate Programme in Insect Science (ARPPIS) scholar and fully funded by SIDA and DAAD respectively. She obtained her B.Sc. in Parasitology and Entomology (PAE) from Nnamdi Azikiwe University Awka in Anambra State, Nigeria. During her postgraduate studies, she underwent national and international trainings to enhance her scientific research skills and shared her research results in same. She was the 2012/13 PhD Students' Representative and 2013/14 President of all ICIPE postgraduate students during her PhD research. She has worked in governmental, financial and non-governmental institutions. Her background is a rich blend of administration and diverse areas of scientific research such as bioinformatics, molecular biology, population ecology, entomology, metagenomics, virology, parasitology, epidemiology, etc. She is married with children.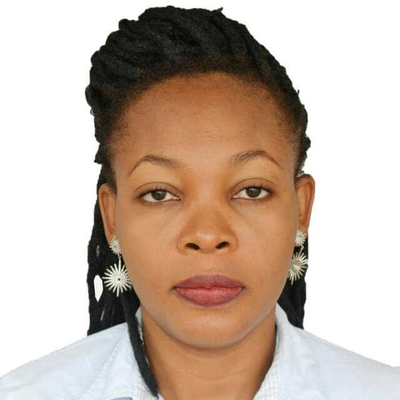 Bioinformatics
Molecular Biology
Population Ecology
Entomology
Metagenomics
Virology
Parasitology
Epidemiology