Building pan-African Bioinformatics Capacity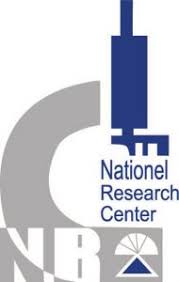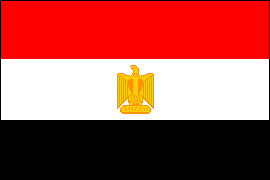 National Research Center, Egypt

Affiliate Node
The National Research Centre (NRC) ss the largest multidisciplinary R&D centre in Egypt devoted to basic and applied research within the major fields of interest. NRC possesses an impressive scientific & technological infrastructure and man power resources of 4735 research staff. The centre has 14 divisions and 108 departments covering the major areas of industry, health, environment, agriculture, basic sciences and engineering. It is headed by a president with ministerial status, assisted by two vice presidents, one for research and the other for technical affairs. The minister of state for Scientific Research is the higher president of NRC. The NR Chas to correspond to the country's key production and services sectors through the research conducted in different areas of science and technology, scientific consultation and training as well. The NRC mission is to conduct basic and applied research within the major fields of interest in order to develop production and services sectors.
Dr. Mahmoud ElHefnawi - Node PI
Dr. Mahmoud ElHefnawi is the Biomedical informatics and chemoinformatics group leader and professor at Informatics and Systems Department at National research centre. He was also a part time adjunct professor and senior scientist at Nile University. His H index is 11 and led many projects in bioinformatics, gene therapy in cancer, and drug discovery. He published more than fifty five International publications on topics including rational drug design, docking, and optimizing gene therapy for Influenza, Hepatitis C Virus (HCV), and different cancers, structural bioinformatics and motif predictions applications in virology,and applications of machine learning in bioinformatics as well as other bioinformatics and medical biotechnology applications. His interests span the computational as well as the medical and life sciences fields. From the informatics and engineering point, he worked on data mining and classification algorithms, reverse engineering of gene networks, HMM models, motif prediction algorithms, and other machine learning techniques. In the bioinformatics application side, he worked on: applications of the Bioinformatics methods and techniques to study viral evolution, progression stages, RNA motifs and secondary structures, protein 3D structure and domain prediction, prognosis drug resistance mechanisms and modeling, modeling viral immune system networks of interactions, rational drug design, small molecule inhibitors, and siRNA design as therapeutic agents for Hepatitis C virus, and Influenza. Also, he worked on NGS informatics, metagenomics, the human microbiome, and personalized genomics. Furthermore, he worked on gene therapy applications in cancer drug discovery using siRNAs and microRNAs. He has many national and international collaborations with other research groups. He has/ had in supervisions more than twenty five MSc and PhD thesis from different disciplines and faculties.

Bioinformatics
Genomics
Comparative Genomics
Data Mining
Drug Discovery
Epigenetics
Epigenomics
Evolutionary Biology
Exome Sequencing
Functional Genomics
Gene and Protein Families
Genetic Variation
Genotype and Phenotype
GWAS
Immunology
Infectious Disease
Machine Learning
Medical Biotechnology
Medical Informatics
Metabolomics
Metagenomics
Microarray Experiment
Microbial Ecology
Molecular Dynamics
Molecular Interactions, Pathways and Networks
Pharmacogenomics
Phenomics
Phylogenomics
Population Genetics
Population Genomics
Protein Structure Analysis
Proteins
Proteomics
Public Health and Epidemiology
Quantitative Genetics
RNA-Seq
Sequence Analysis
Sequence Assembly
Statistics and Probability
Structure Prediction
Systems Biology
Transcriptomics
Translational Medicine
Virology
Whole Genome Sequencing
Gene Expression
Molecular Modelling
Personalised Medicine
Hanan Shaat - Research Assistant
Hanan Shaat Research assistant (National research center)

Phone: 0020 1060135416 Hanan Shaat is qualified as a researcher in Chemistry and Bioinformatics, as she is enrolling in the bioinformatics diploma at Nile University in Egypt (2019). She had a BSc. of Microbiology and Chemistry, with total grade very good (2008), faculty of science Benha university (Egypt), and diploma of analytical biochemistry with excellent grade (2009, Menufiya University, Menufiya (Egypt)). She hold a master degree in Chemistry in 2016 Benha University entitled: Use of metallic nanoparticles for delivery of anti-liver cancer siRNA. Through this study, she could gain a valuable experience in bioinformatics, molecular biology and nanotechnology. The key aspects in her master thesis helped her to publish an article in international journal of pharmaceutics. She awarded the prize of the best article from Al-Najah National University in 2018. She won a qualifying program scholarship offered by Misr Elkheir foundation in Egypt that supported her with language courses and scientific research training program. She gained high experience in the medical analysis field through her work for more than 10 years in different laboratories in Egypt.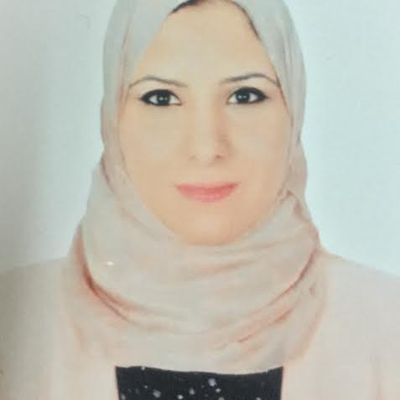 Bioinformatics
Genomics
Drug Metabolism
Experimental Design and Studies
Drug Discovery
Gene Expression
Gene Structure
Infectious Disease
Molecular Biology
Molecular Dynamics
Gene and Protein Families
Molecular Interactions, Pathways and Networks
Virology
Functional Genomics
Mohammad Tarek - Research Assistant and Medical Student
Mohammad Tarek Mansour is a medical Student at Armed Forces College of Medicine (AFCM) in Cairo, Egypt and a Research Assistant at Dr. Mahmoud ElHefnawi Lab at National Research Center (NRC). He started the passion for bioinformatics early in preparatory school and participated in international science fairs in Jordan, California, Pennsylvania and Online science competitions presenting research that harness mathematics and bioinformatics for vaccine design and drug discovery against cancer, harnessing different research awards and scientific memberships since high school education. Along this early research career, he acquired different bioinformatics skills for dealing with different forms of biological data and designing meaningful bioinformatics tools for biologists and medical professionals. Furthermore, he acquired molecular biology skills by participating and winning awards at international synthetic biology competitions in which he focused on translating the bio-data into therapeutic tools by engineering therapies and harnessing the power of mathematics and bioinformatics to analyze, simulate, predict and validate these therapeutic designs. Collaborating with different research groups, he is applying bioinformatics to solve different biological and clinical questions that could provide translational research for more promising medical applications.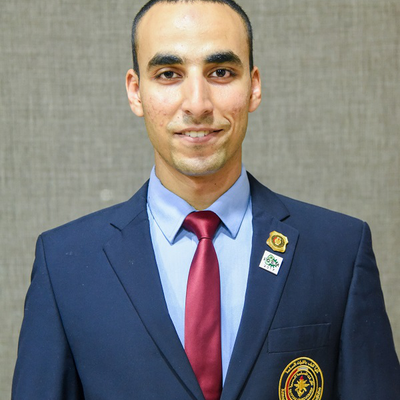 Exome Sequencing
Structural Analysis
Gene and Protein Families
Genetic Variation
Genotype and Phenotype
Applied Mathematics
Immunology
ChIP-seq
Medicine
Machine Learning
Computational Biology
Computational Chemistry
Data Visualisation
Drug Metabolism
Microarray Experiment
Molecular Biology
Molecular Dynamics
Molecular Interactions, Pathways and Networks
Pharmacogenomics
Gene Expression
Genotyping Experiment
GWAS
Protein Structure Analysis
Proteins
Proteomics
Haematology
Human Genetics
RNA-Seq
Sequence Analysis
Gene Structure
Simulation Experiment
Molecular Modelling
Structure Prediction
Systems Biology
Transcriptomics
Translational Medicine
Virology
Bioinformatics
Genomics
Whole Genome Sequencing
Workflows
Oncology
Personalised Medicine
Rare Diseases
Software Engineering
Computer Science
Mathematics
Drug Discovery
Epigenetics
Epigenomics
Mr. Mahmoud Warda - Computer Specialist
Single-cell transcriptomics to explore the immune system in health and diseases The immune system varies in cell types, states, and locations. The complex networks, interactions, and responses of immune cells produce diverse cellular ecosystems composed of multiple cell types, accompanied by genetic diversity in antigen receptors. Within this ecosystem, innate and adaptive immune cells maintain and protect tissue function, integrity, and homeostasis upon changes in functional demands and diverse insults. Characterizing this inherent complexity requires studies at single-cell resolution. Recent advances such as massively parallel single-cell RNA sequencing and sophisticated computational methods are catalyzing a revolution in our understanding of immunology. Along with the development of sequencing technologies, more and more information can be obtained simultaneously from the same single cell, including genome, epigenome, transcriptome, proteome, spatial and time dimension data. Therefore, predictive modeling of a single cell requires the integration of these or more data in an appropriate to avoid comprehension difficulties caused by superfluous information. One more piece to consider is that the integration method would maintain high-quality acquisition of multiple parameters, such as accuracy, sensitivity, coverage, throughput, and cost. In addition to the challenges posed by the analysis, the bottleneck of single-cell isolation technology also needs to be taken into consideration. The initial step in achieving single-cell characterization is the isolation of individual target cells from a complex biological population.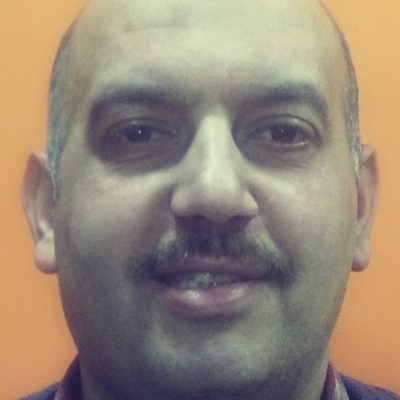 Bioinformatics
Genomics
Computer Science
Biobank
Molecular Dynamics
Biodiversity
Biomedical Sciences
Epigenomics
Exome Sequencing
Gene and Protein Families
Genetic Variation
Genotype and Phenotype
Immunology
Machine Learning
Computational Biology
Comparative genomics
Data Visualisation
Data Integration and Warehousing
Microarray Experiment
Molecular Biology
Molecular Interactions, Pathways and Networks
Pharmacogenomics
Gene Expression
Genotyping Experiment
GWAS
Protein Structure Analysis
Proteins
Proteomics
Haematology
Human Genetics
RNA-Seq
Sequence Analysis
Gene Structure
Data Mining
Molecular Modelling
Structure Prediction
Systems Biology
Whole Genome Sequencing
Workflows
Oncology
Data Management
Evolutionary Biology
Software Engineering
Functional Genomics
Infectious Diseases
Metabolomics
Metagenomics
Microbial Ecology
Phenomics
Virology
Population Genetics
Phylogenomics
Statistics and Probability
Population Genomics
Public Health and Epidemiology
Quantitative Genetics
Sequence Assembly
Transcriptomics
Translational Medicine