Building pan-African Bioinformatics Capacity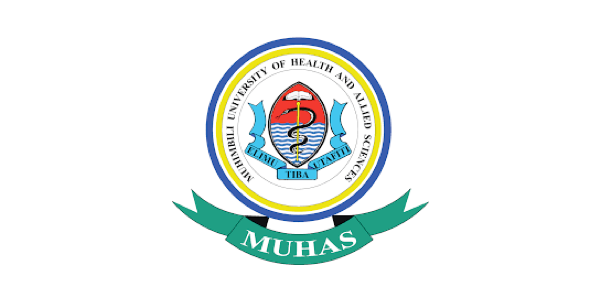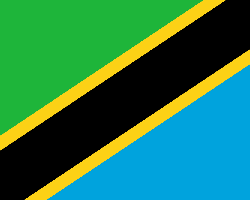 Muhimbili University of Health and Allied Sciences

Member Node
The Muhimbili University of Health and Allied Sciences (MUHAS) is the largest and longest-standing public institution in Tanzania that offers training leading to degrees in the field of health sciences. Mission: To provide quality training, research and services in health and related fields for the attainment of equitable socioeconomic development for the Tanzanian community and beyond.


Prof. Julie Makani - Node PI
Julie Makani is Associate Professor in the Department of Haematology and Blood Transfusion at Muhimbili University of Health and Allied Sciences (MUHAS), the main clinical, academic and research centre in Tanzania. Tanzania has recognised sickle cell disease (SCD), as a major public health problem and it has been included as a priority condition in the national strategy for Non-Communicable Diseases in the Ministry of Health. With global partnerships, Muhimbili has developed a systematic framework for comprehensive research that is integrated into healthcare, advocacy and education. With prospective surveillance (2004 - 2016) of over 5,000 SCD patients; this is one of the largest single-center, SCD research programs in the world. She is principal investigator (PI) on the Sickle Pan African Research Consortium (SPARCO) in Tanzania, Ghana and Nigeria http://www.sickleinafrica.org/ National Institutes of Health (2015 - 2022). She is also co-PI on SickleGenAfrica, investigating the genetic basis of disease progression http://sicklegenafrica.com/ She has been involved in establishing networks at institutional, national, regional (REDAC); African (Sickle Pan-African Network - 17 countries), and global level (http://www.globalsicklecelldisease.org). For advocacy, she was involved in Sickle Cell Foundation of Tanzania (2010 ) and is a member of the Tanzania Sickle Cell Disease Alliance (2016). Scientific themes include clinical and biomedical research (including genomics) and public health [including ethics, social/behavioral science, population health and health policy]. The aim is to use SCD as a model to establish scientific and healthcare solutions in Africa that are locally relevant and globally significant. Julie trained in Medicine (Tanzania) and Internal Medicine (UK), and completed her PhD in clinical epidemiology of SCD (UK/Kenya). She is a consultant physician at MUHAS University Hospital. She was a Wellcome Trust Research Fellow [Training (2003 - 2009) and Intermediate (2012 - 2017)]and Tutu Leadership Fellow (2009)www.alinstitute.org. She received the 2011 Royal Society Pfizer Award for her work in using anaemia in SCD as a model of translating genetic research into health benefit http://www.youtube.com/watch?v=sd17odE1YLs. She is a Fellow of Royal College of Physicians of United Kingdom and Tanzania Academy of Sciences.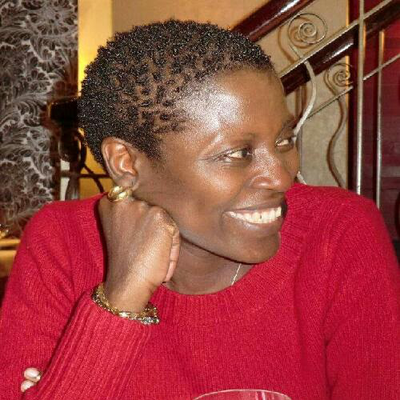 Medicine
Biomedical Science
GWAS Study
Haematology
Medical Informatics
Pharmacogenomics
Public Health and Epidemiology
Mr Daniel Kandonga - Data Coordinator
Daniel Kandonga has a background in Computer Science and health informatics. He undertook his BSc in Computer Science at St. Augustine University, Ruaha University College, Tanzania and his Masters of Health Informatics at the University of Dar es Salaam (UDSM). He has experience in Computer Programming, Networking, System Analysis and design as well as Database design. He has 5 years of work experience in the computer science arena and 1 year in Health Informatics as a trainee at University of Dar es Salaam Health Centre as part of his Masters degree.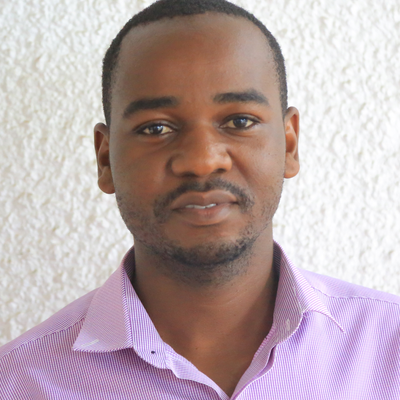 Mrs Upendo Masamu - Statistician
Mrs Upendo Masamu is a holder of Master of Statistics from the Katholieke Universiteit Leuven in Belgium, a program which is accredited by the Royal Statistical Society. While doing her masters her thesis was on "Using Data Mining Techniques for Knowledge Discovering and Mapping Aircraft Defects". Her research was useful since it utilize and showed how text mining can be used in extracting critical information which could provide insight and maintenance decisions on company's owning aircrafts or any other company/organization. From the attained statistical knowledge and hand experience on statistical tools such as SAS, SPSS, R and RapidMiner, she is currently working as Statistician at Muhimbili Sickle Cell Program. While working as Statistician at Muhimbili Sickle Cell Program her roles include statistical genetics such as Genetic Epidemiology of sickle cell disease and Genome Wide Association Studies (GWAS) in sickle cell disease. She also support statistical analysis of the sickle cell patients' data to obtain useful information that could improve care provided to the sickle cell patients but also understanding the sickle disease. Furthermore, she takes part in H3ABionet work packages activities such as node assessment exercises.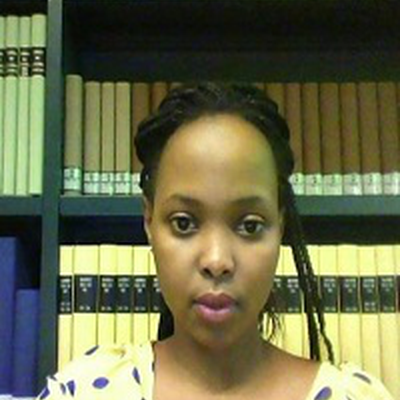 Computer Science
Data Management
Statistics and Probability
Dr. Bruno Mmbando - Research Scientist
Bruno Mmbando is a research Scientist at the National Institute for Medical Research (NIMR) in Tanzania since June 2000. He also works with the sickle cell programme affiliated to the Muhimbili Muhimbili University of Health Sciences (MUHAS) as a Statistician since 2012. Dr Mmbando hold MSc (Medical Statistics, Lancaster UK, 2003) and PhD (Health Sciences, Copenhagen DK, 2011). Some areas that he has worked on include malaria, HIV, Population studies, sickle cell disease, onchocerciasis and epilepsy. He has also worked on clinical trials mainly in malaria drugs and vaccine. He is also a Principal Investigator in studies looking at the association between Onchocerciasis and Epilepsy with the main of finding the impact of control of Onchocerciasis on the incidence of Epilepsy. Dr Mmbando is involved in teaching and in supervising several PhD students for statistical issues related to the design and statistical analysis. He is a visiting lecturer at the Kilimanjaro Christian University College, where he teaches Statistical analysis using R. Currently; he is working in hospital and community studies looking at genetic markers associated with malaria, clinical and hematological characteristics of patients with sickle cell disease and risk factors of hypertension in adolescents and adults with sickle cell disease and steady state parameters in SCD from Muhimbili sickle cell cohort which is one of H3ABionet nodes. His interests are on epidemiology of malaria and sickle cell and Epilepsy. Dr Mmbando has authored and co-authors over 60 publications in peer reviewed Journals.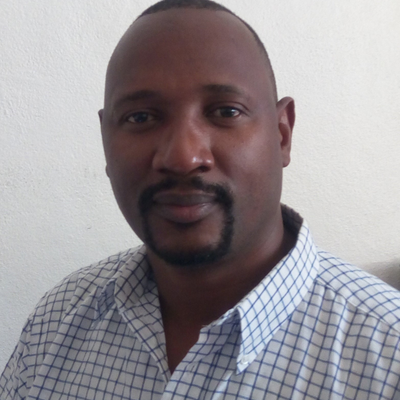 GWAS Study
Data Architecture, Analysis and Design
Statistics and Probability
Dr. Liberata Mwita - Bioinformatician
Dr. Liberata Mwita acquired her PhD from University of Pretoria in South Africa in September, 2017, her thesis was titled 'Bioinformatics and biotechnological study of biocontrol Bacillus, which are suitable for crop protection and plant growth promotion'. Her PhD and M. Sc have been exploring the benefits of natural products using biotechnology and bioinformatics techniques. Her passion in global health was initiated when she started her current job. She works as a bioinformatician at the Sickle Cell Programme at MUHAS, where she performs Genome Wide Association Studies and Next Generation Sequencing analysis for Sickle Cell Disease patients in Tanzania. The major interest is to improve sickle cell disease management through understanding genetic mechanisms underlying the disease. At present, she is using existing GWAS data to identify variations in the genes and their associations with the disease. She also support other bioinformatics analysis needed and link to experts when we don't have the expertise to do the analysis. She facilitated Introduction to Bioinformatics short online course organized by H3ABioNet (https://h3abionet.org/) as a tutorial assistant. Her research interests are in biotechnology and bioinformatics. She has published five manuscripts in her research interest areas. She also contributes to the process of advancing Sickle Cell Disease centre into an accredited centre for GWAS analysis.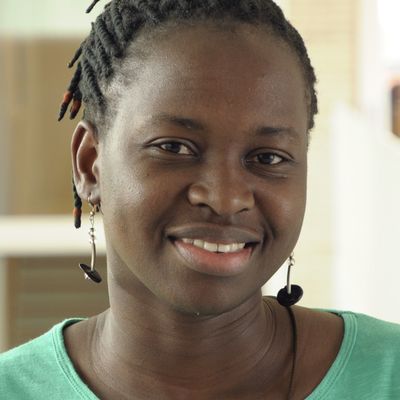 Mr Frank Riessen Mtiiye Makundi - ICT Specialist
Frank Riessen Mtiiye Makundi is an ICT Specialist with the Sickle Cell Programme at MUHAS. He has been with the Sickle Cell Programme since 2013, and is currently based in the SPARCO office in Tanzania. He graduated in 2006 with Advanced Diploma in Information Technology from Institute of Finance Management in Tanzania. He works on several areas of ICT; these include networking, systems administration particularly extending the reach of information and communications infrastructure to research. He has 10 years' ICT and management experience from working at SATCOM Africa, Barclays Bank Tanzania, The Muhimbili-Wellcome Programme (Now Sickle Cell Programme), and MUHAS- New Born Screening Programme. Currently he works with MUHAS - Sickle Pan-African Research Consortium and MUHAS - H3ABioNet, a Pan African Bioinformatics Network as System Administrator.
Dr Raphael Zozimus Sangeda - Senoir Lecturer
Raphael is a senior lecturer in the Department of Pharmaceutical Microbiology in Muhimbili University of Health and Allied Science. He also serves as a visiting lecturer in Bioinformatics at African Institute of Mathematical Sciences in Tanzania and the University of Dar es Salaam. He is also the Data Manager for the Sickle Cell Programme and is a collaborator in the Sickle Pan-African Research Consortium (SPARCO). Raphael has a B.Pharm from Dr. MGR Medical University, India, an MSc. in Medical Microbiology from Jomo Kenyata University of Agriculture and Technology and an M.Pharm and Msc. Bioinformatics from KU Leuven in Belgium. He completed his PhD in 2013 on Bioinformatics approaches to predict HIV drug resistance. He has worked with collaborations such as VIROLAB, EuResist and Interuniversity Attraction Poles (IUAP) project P6/41 relating to 'inhibition of HIV replication'. He is member of the H3ABionet- A Pan Africa Bioinformatics Network and the Tanzania Genome Network. His research interest includes • Bioinformatics - Genome wide association studies (GWAS) in investigating the Genetic epidemiology of Human Immunodeficiency Virus, Hepatitis B virus and Hepatitis C virus infections in individuals with Sickle Cell Disease • Metagenomic studies in both infectious and Non Communicable diseases • Creating and managing electronic databases and standardization of Case Report Forms (CRF) for data capture using ontologies • Managing HIV epidemiological-clinical databases particularly using RegaDB • Scientometric studies to explore research performance and citation impact of university scholars • Investigating and surveillance of antimicrobial resistance.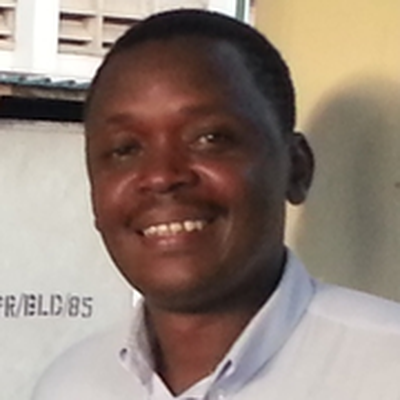 Bioinformatics
Data Architecture, Analysis and Design
Data Identity and Mapping
Data Quality Management
Data Security
Database Management
Drug Discovery
Genotype and Phenotype
GWAS Study
Infectious Disease
Microbiology
Phylogeny