Building pan-African Bioinformatics Capacity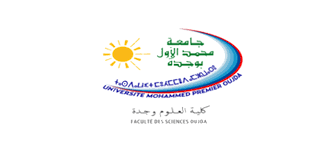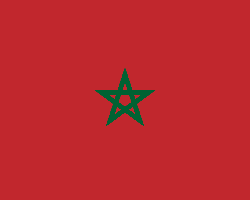 University Mohamed First - Morocco

Member Node
Mohamed I University (MIU) was created in 1978. It has ten higher education institutions (five faculties and three specialized schools) Faculty of Sciences, Faculty of Legal Sciences Economic and Social, Faculty of Arts and Humanities, Multidisciplinary Faculty of Nador, Faculty of Medicine and Pharmacy, High School of Technology, National School of Applied Sciences of Oujda, National School of Business and Management.
MIU aims to train students to do research in varied areas: sciences, law, literature, history, geography, languages, management, economic sciences, technology and engineering sciences.
Ms. Bouchra Chaouni - PhD Candidate
Ms. Bouchra Chaouni, is a PhD candidate in Microbial Genomics and Bioinformatics at the University Med V, Faculty of Sciences, Rabat, Morocco. She received her Master in Medical Biotechnology from the Faculty of Sciences of Rabat. She is the vice coordinator of the Moroccan network of the International Ocean Sampling Day Consortium. She coauthored number of Scientific publications. She won numerous awards and prizes including the H3 African award for a training in JCVI and a meeting with the Director of the US National Institutes of Health, Dr. Francis Collins, the father of the Human Genome, the Fulbright award that allowed her to spend one year research at the prestigious Marine Biological Laboratory, MA. She also had the opportunity to spend a 3 month internship at the School of Medicine of the University of Alicante, Spain and a one month training at the International Institute of Theoretical Physics. She served as Teaching Assistant of Bioinformatics at the School of Medicine of the University Mohamed VI in Casablanca, the Faculty of Sciences of Rabat, and at the International course of Bioinformatics at the National Center for Scientific and Technological Research in Rabat.
Biomedical Science
Phylogeny
Sequence Analysis
Sequence Assembly
Bioinformatics
Molecular Biology
Population Genetics
Epigenomics
Genomics
Biodiversity
Comparative Genomics
Computational Biology
Evolutionary Biology
Data Submission, Annotation and Curation
Data Visualization
Functional Genomics
Gene and Protein Families
Gene Expression
Gene Structure
Genetic Variation
Genotype and Phenotype
GWAS Study
Whole Genome Sequencing
Microbial Ecology
Population Genomics
Statistics and Probability
Systems Biology
Workflows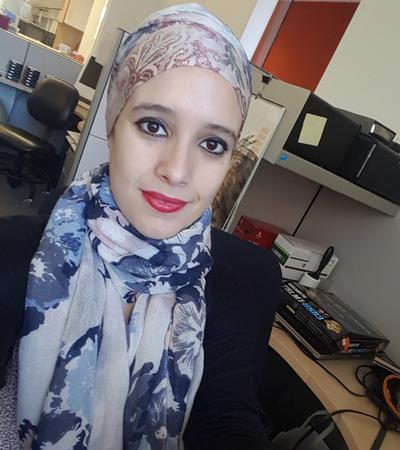 Ms. Chaimae Samtal - PhD Candidate
Chaimae is a PhD student at the University Mohamed Premier and the University Sidi Mohammed, Morocco. Her project aims to study the genomic variations of prostate cancer in the Moroccan population for personalized treatment under the supervision of Dr. Ghazal Hassan. Chaimae has already made significant achievements during her Masters in Human Genetics in 2015. She joined for the whole 2018 year the George Washington University School of Medicine and Health Sciences (SMHS) as a Fulbright Fellow. Chaimae has served as TA for the IBT H3abionet virtual course for her node. She had some training at the Winter Institute in Statistical Genetics, New York University Abu Dhabi in UAE and the Spanish National Cancer Research Centre (CNIO) in Spain, both in 2016, and the NGS data for Pharmacogenomics workshop in Cape Town. In addition, Chaimae won the "My Thesis in 180 Seconds" national prize and the public prize at the 2016 international edition.
Bioinformatics
Genomics
Human Genetics
Molecular Biology
Oncology
Personalized Medicine
Pharmacogenomics