Building pan-African Bioinformatics Capacity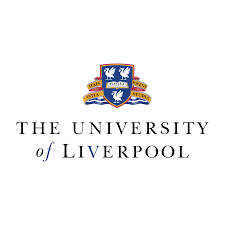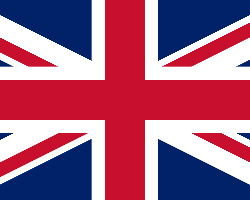 University of Liverpool

Member Node
The Pathogen Biology Research Group aims to define how a pathogen interacts with its environment, ie its niche neighbours, its host or its discrete population, whether in country, across a region, continent and globally.


Prof. Jennifer Cornick - Node PI
Jen is a Tenure Track Research Fellow with the University of Liverpool, based full time at the Malawi Liverpool Wecllome Trust Clinical research Programme, one of five Wellcome Trust Major Overseas Programmes. She is a microbiologist and genomicist with over ten years' experience working in infectious disease in East Africa. She uses basic microbiology, teamed with cutting edge 'omics technologies to understand how vaccine and antibiotic induced selective pressures drive the evolution of bacterial of importance to human health not only in Malawi, but worldwide. She has played a central role in a number of African and global consortia including: the Pneumococcal African Genomics (PAGe) consortium, H3Africa Bioinformatics Network (H3ABioNet), The Global Pneumococcal Sequencing (GPS) project, and the International Severe and Emerging Respiratory Infection Consortium (ISARIC).
Dr. James Jafali - Research Fellow
James Jafali is a Malawian Postdoctoral Data Scientist, employed by the University Liverpool (UoL), fully based at the Malawi-Liverpool-Welcome Trust Program in Blantyre. He is interested in the applications of Data Science approaches (i.e. statistics, Bioinformatics and machine learning) to mitigate the burden of childhood infectious diseases in resources-limited settings. His current research seeks to investigate host-pathogen interaction pathways and biomarkers for respiratory infections and sepsis.
James has a BSc in Statistics & Mathematics (University of Malawi, 2004-2007), an MSc in Medical Statistics (London School Of Hygiene & Tropical Medicine, 2010-2011) and PhD in Transcriptomics (2014-2018; The University of Edinburgh and Medical Research Council Unit The Gambia (MRCG at LSHTM)). His PhD project investigated the systemic pathway responses and candidate biomarkers for severe pneumonia in under-five children from resource-limited settings. Previously, he worked as a Statistician with MRCG at LSHTM (2011-2013) and Malaria Alert Centre (College of Medicine, University of Malawi, 2008-2010); where he contributed to a wide range of research projects and routine data curation, statistical training, consultations, analyses and publications. H3ABioNet provides an excellent opportunity for career networking and enhance data science skills.
Medical Informatics
Microarray Experiment
Bioinformatics
Computational Biology
Data Architecture, Analysis and Design
Data Quality Management
Machine Learning
Experimental Design and Studies
Molecular Interactions, Pathways and Networks
Sequence Analysis
Statistics and Probability
Transcriptomics
Infectious Disease
Gene Expression